The Volkswagen ID.6 is the Company's Flagship All-Electric Mid-size SUV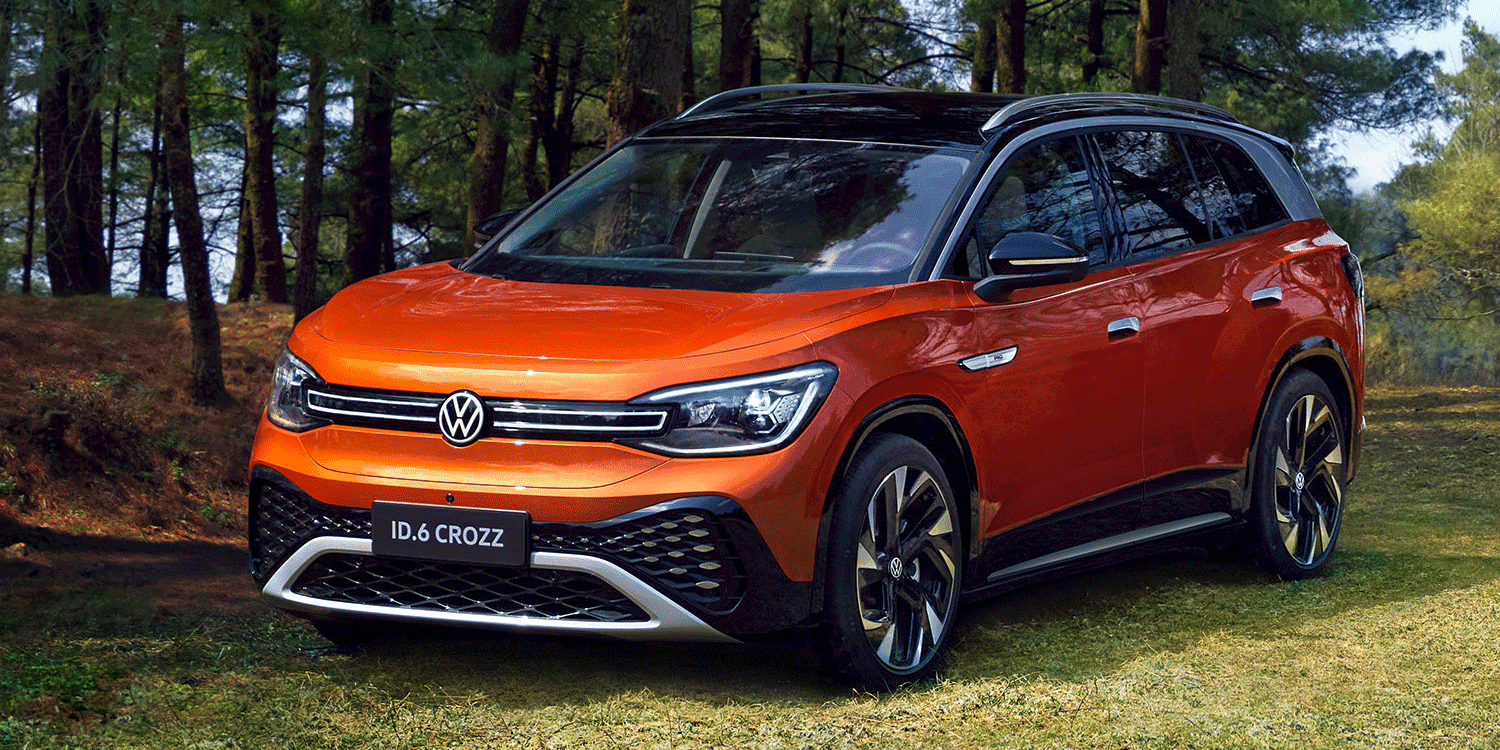 Volkswagen is continuing to expand its electric vehicle line-up by introducing the three-row ID.6 all-electric midsize SUV.  The ID.6 is the ID.4's bigger sibling that comes equipped with a larger interior, a longer wheelbase, a more capable battery configuration, and ample room that can seat up to seven passengers comfortably. Volkswagen designed the ID.6 to be sold in the Chinese market initially, but there is potential for it to be sold in the United States as well since a good portion of American consumers are buying SUVs and crossovers. In China, the ID.6 will be offered in two different body styles: the ID.6 X and the ID.6 Crozz each featuring a different front grille design, wheels, and taillights. Both vehicles will also come equipped with Volkswagen's signature driver assist technology known as IQ Drive.
Battery Configuration and Driving Range
Two battery pack options will be available for the ID.6 which include a 58-kWh unit and a larger 77-kWh configuration. The larger battery pack is estimated to be capable of 365 miles of driving range while the smaller unit will likely have 270 miles of range. For consumers seeking an all-electric SUV for the whole family, the ID.6 makes an incredible first-time purchase or for those looking to upgrade to something a bit larger. Volkswagen claims the ID.6 is capable of a 0-60 time of 6.6 seconds and a top speed of 99mph for safety measures.    
ID.6 Trim Levels
Just like the smaller ID.4, the ID.6 will be offered in four trim levels: Base, Pro, Pro S, and 1st Edition. The 1st Edition trim will be a limited production trim that will only be available for the first model year with the rest of the trims still being available thereafter. Most consumers in the market for a new vehicle like to choose from a variety of options and configurations and the ID.6 offers exactly that and much more.  
Interior Features and Technology
Having three rows puts the ID.6 EV in direct competition with other electric SUVs such as the Tesla Model X and the Rivian R1. Volkswagen aims to provide consumers with a capable and safety-oriented electric-powered vehicle with all the latest technology. All ID.6 models will most likely have a large panoramic glass roof and 12-inch infotainment unit for the car's controls.  
Pricing and Release Date
No official release date has been announced by Volkswagen just yet, but we can expect the ID.6 to be sold as a 2023 model. Therefore, the estimated release date could be in the Fall of 2022 or sometime near that date. Pricing numbers have not been released to the public and we won't know how much the ID.6 will cost until we get closer to its launch. Visit us or give us a call at Sunrise Volkswagen of Fort Pierce, we are your vehicle hub for everything Volkswagen! If you are interested in purchasing a new vehicle, you can fill out our contact form and our dealership staff will assist you in finding the right vehicle that suits your style and needs. We currently have amazing deals and discounts on our SUV inventory, our diverse selection of sedans, and compact vehicles. 
Image Source: Volkswagen