Volkswagen ID.4 Earns a Special Exhibition Spot at Petersen Museum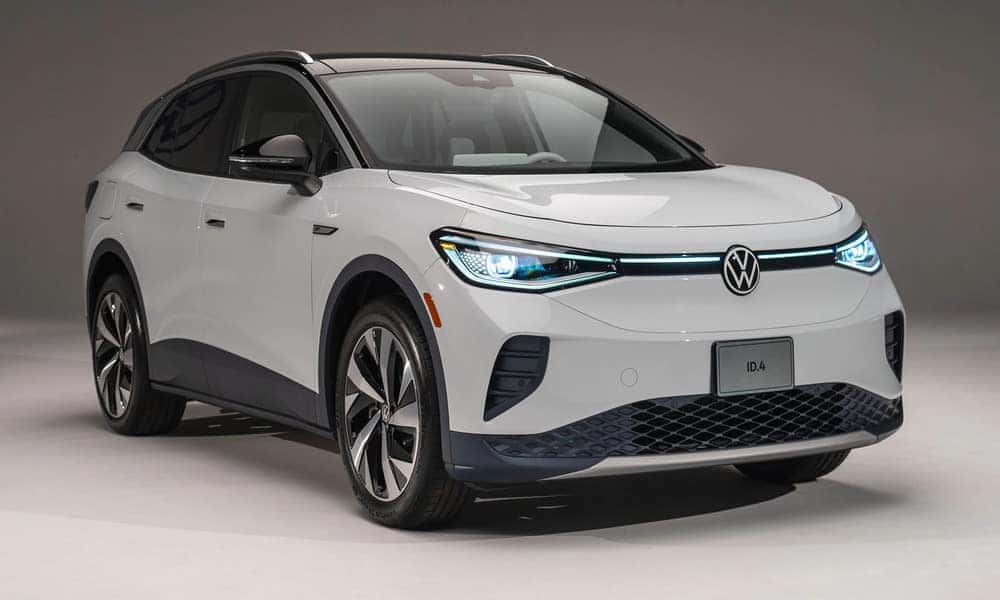 Like many other automakers that are jumping on the EV bandwagon, Volkswagen is also making great strides in producing their own electric vehicles. The German automaker's latest project has been the now production-ready 2021 ID.4 EV Crossover. After several years of development, Volkswagen has finally delivered on its promise of an all-electric family SUV that consumers will enjoy driving. Volkswagen claims the ID.4 has a range of 250 miles and coupled with its attractive body contours and unique styling, the company is confident their vehicle will be a great seller among families and the younger crowd.   
Volkswagen ID.4 Exhibit
The ID.4 EV Crossover will get its own exhibit at the Petersen Automotive Museum in Los Angeles, California. Those who are interested in learning more about the vehicle and its EV technology can do so at the "Building an Electric Future" exhibit. This exhibit will act as a testament to Volkswagen's innovative and impressive vehicle design. Museum-goers will be able to have a behind-the-scenes look at the work that went into engineering the ID.4, including reading perspectives on the designers.
The Petersen Museum
The Petersen Museum exhibits some of the rarest and iconic cars from around the world, and it is a great accomplishment for Volkswagen to feature their ID.4 EV Crossover in the museum for visitors to see. There are also several exhibits that showcase trucks, motorcycles, and high-performing race cars that display over 100 years of automotive history. The Petersen Museum offers guided tours that provide an immersive and personal experience with automotive history, including a tour of the ID.4 exhibit. While at the museum, visitors can take a look at other exhibits that are on display such as early production cars, modern supercars, American classics, Hollywood movie cars, hot rods, and other vehicles that push the boundaries of vehicle design, engineering, and innovation.
Performance and Handling
The 2021 VW ID.4's 77kWh battery configuration is capable of 201hp and 228 lb-ft of torque that gives the vehicle enough power to tackle the road ahead. Its low center of gravity enables it to also be agile during tight turns with a highly responsive driving feel. The ID.4 EV Crossover is perhaps the most important vehicle Volkswagen has in their line-up to date, since the iconic Beetle car. Volkswagen claims the ID.4 can accelerate from 0-60 in 8.5 seconds and has a speed governor that limits the top speed to 100mph.    
Building an Electric Future
Volkswagen aims to showcase to its customer base and also to prospective buyers that it's taking steps to create new and innovative vehicles that are eco-friendly and safe to drive. The "Building an Electric Future" exhibit at the Petersen Automotive Museum is a prime example of the company's commitment to the future of battery-powered vehicles. Museum-goers will be able to see the achievement Volkswagen has accomplished for their ID.4  EV Crossover.
The ID.4 will come in two trim levels:
ID.4 1st Edition:
Unique 1st Edition badging and white interior upholstery

Black-painted roof and silver roof rails

20-inch alloy wheels

LED projector headlights with an illuminated front grille

Panoramic moonroof
ID.4 Pro:
I.Q. Drive (Advanced Driver Assistance Technologies)

Built-in navigation with a 10-inch display

Heated steering wheel and heated front seats

Wireless phone charging and App-Connect compatibility
For more information on the highly anticipated Volkswagen ID.4 EV Crossover, you can visit the VW Official Website to reserve your vehicle and by selecting Sunrise Volkswagen of Fort Pierce as your home dealership for delivery. You can also fill out our contact form for any questions you may have regarding the ordering process or any other Volkswagen vehicle that interests you. We currently have amazing deals and discounts on our SUV inventory you don't want to miss!
Image Source: Volkswagen