Volkswagen's Colorful Vehicles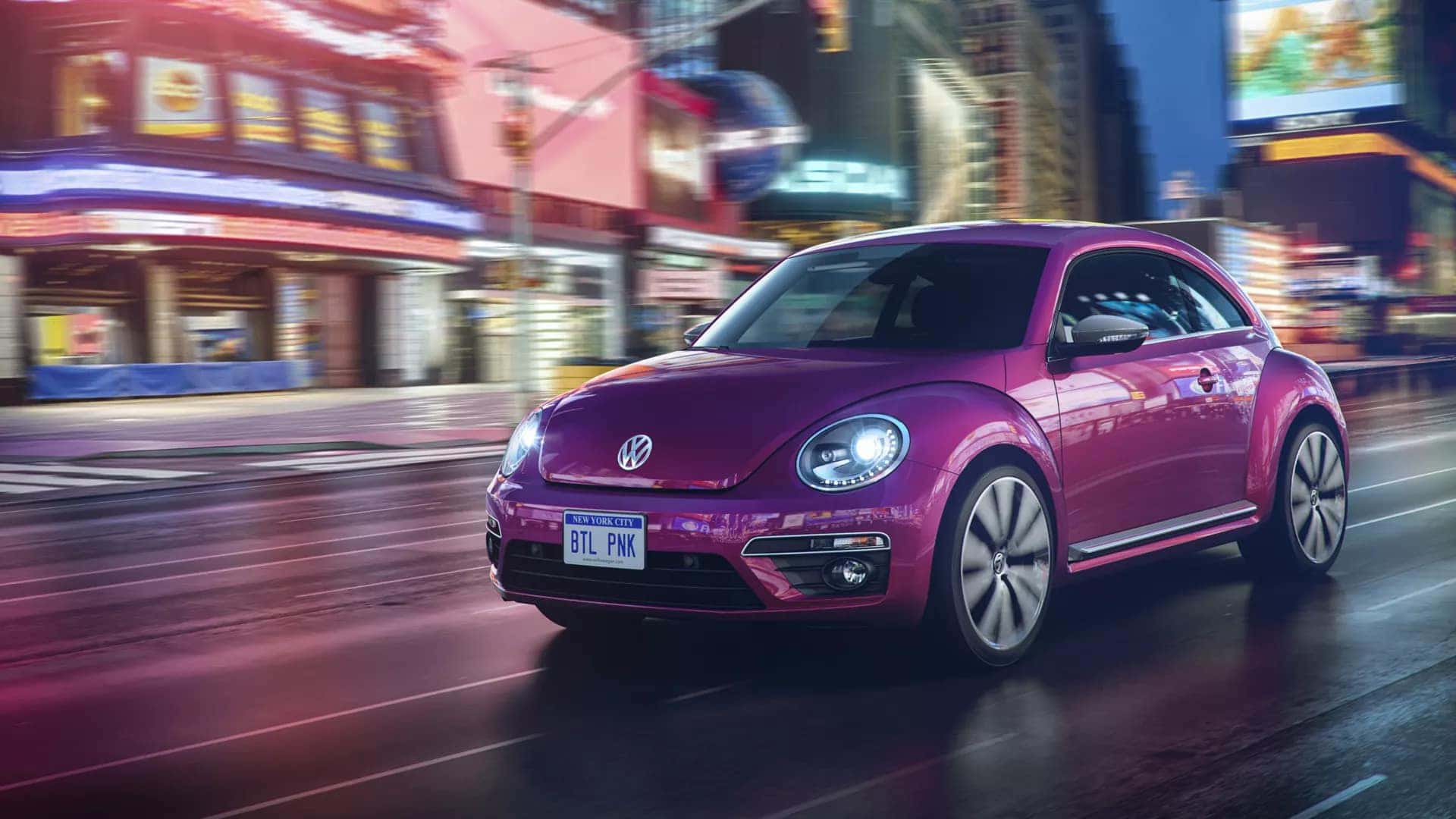 Photo Source: Volkswagen
Volkswagen has always been a company that makes their customers feel incomparable joy and satisfaction through the vehicles they create. It is thanks to the love, dedication, and effort that they put into each and every vehicle that the world has come to experience the many vehicles that Volkswagen has put out over time. According to a recent study, Volkswagen has discovered there is one specific vehicle element that truly makes customers feel immediate joy, and that element is the color! 
How Volkswagen Chooses Their Colors
When choosing which colors the company wants to create for its vehicles, a great amount of research goes into selecting the color palette. Volkswagen has always acknowledged that their customers are a priority and that they are also the greatest asset when it comes to collecting information on what they truly look for in their vehicles. They go straight to the source, meaning that in the best way, the customers are always a part of the creative process. The research team develops a series of questions to gather the data needed from consumers on color preferences as well as how certain colors make them feel emotional. 
Once the team has gathered all the information they need, the designers then begin to put their research to use by creating custom shades of colors that are produced to elicit those powerful emotions in their customers. Some examples of their color palettes include Dusk Blue (as seen on the ID.4 EV, which was selected to produce serenity), and Sandstorm Yellow (as seen on the 2016 Beetle Dune, which was selected to produce richness and warmth). When it comes to the color selection, Megan Closset, Volkswagen of America product manager for the Golf GTI and Golf R further explained the strategy behind choosing colors "When someone sees this color, they're either going to absolutely love it or absolutely hate it. That's what [we're going for]".
Volkswagen then goes into the process of choosing a name for the color they've designed by taking a look at whether or not the name will elicit joy and if it will be as unique as the color itself. Once the name and color have been carefully selected, Volkswagen then releases it alongside the vehicle and model. Designers take into consideration each vehicle's unique characteristic and personality, and it's why even the new lineup of vehicles to come out has come truly eye-catching colors like "Starlight Blue", "Energetic Orange",  and "Bay Leaf Green". Volkswagen has stated that there will be a total of eleven colorway options, with seven monotone color options and four two-tone options! Volkswagen continues to showcase how powerful its color options are and how they truly go above and beyond to make its customers happy.
Gear Up With Us
Are you excited about the future of new cars and even more about the future of EVs? We are too, here at Sunrise Volkswagen where the selection is always wide and the excitement to help our customers is never-ending! Whether you're looking to take a peek at our new vehicle inventory, or our quality pre-owned vehicles are more your speed; we've got you covered! In need of a refresh on your vehicle to bring it back to life? Our amazing service team can handle that with ease, by scheduling an online service appointment with our service center! Sit back and relax as our team of professional techs take care of your vehicle.
Whether it's financial help, general questions, any vehicle needs, or suggestions on easier payments for your vehicle; we're always here to help at any moment! Stop by today and see what we can do for you right now!