Volkswagen to Update the ID.4 for 2022 and 2023 Model Years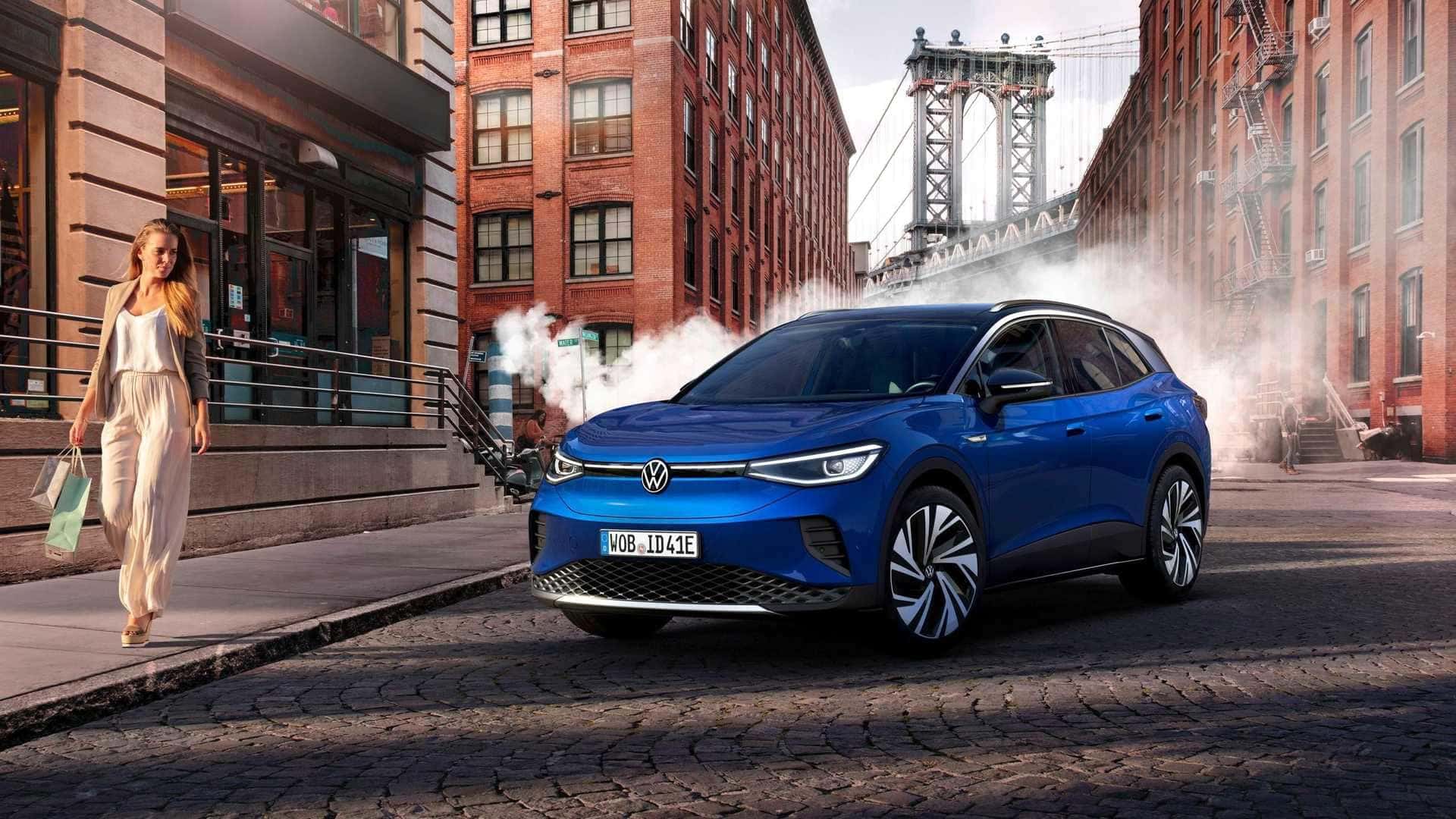 *European model shown
The Volkswagen ID.4 is the German automaker's big foray into the electric car market. Its day-to-day livability has left critics impressed, as orders for the exciting EV continue to climb. Not only do the accolades keep rolling in for the ID.4, the model was also named World Car of the Year 2021. 
Even with all of this critical acclaim, the ID.4 found room for improvement in its 2022 and even 2023 model years. Volkswagen recently announced the upgrades and updates prospective buyers can expect from the model for both 2022 and 2023. According to Car and Driver, Volkswagen will raise the starting price, along with software and hardware changes, and additional internal tweaks down the line. 
2022 Updates
For the current model year buyers can expect a more powerful 135-kilowatt onboard charger, adding even more range to the model's batteries. This is arguably one of the most important changes Volkswagen could make given that a big selling point of the ID.4 is its impressive all-electric range. Although Volkswagen has yet to publicly declare any MPGe or range numbers, experts believe the improved onboard charger should take ID.4 much farther than the 250-160 mole range that the previous ID.4 entry-level trim has to offer. While Volkswagen did raise the starting price, the difference between the introductory model and the 2022 ID.4 is only $765. Additionally, Volkswagen will also introduce over-the-air updates later this year (2022) including tweaks to its auto-hold function, along with a Plug and Charge system. According to Volkswagen this Plug and Charge system makes it easier to charge the vehicle at the brand's Electrify America charging stations.
2023 Updates
Although it's too soon to tell all the changes in store for the 2023 ID.4, the main difference will be the vehicle's place of assembly for the time being. Volkswagen plans to assemble the ID.4 out of its Chattanooga, Tennessee facility by the second (or even third) quarter of 2022. Volkswagen is also poised to switch battery suppliers for the model, swapping out the current LG batteries for those from SK Innovation instead. The automaker also added that an "American-style" center console would be ready by 2023. Most importantly, we'd be remiss if we didn't add that a lower-priced base model is destined to join the ID.4 lineup down the line. Democratizing EVs is a priority for Volkswagen and an even more accessible ID.4 would help many prospective customers get in on the electric automotive revolution. 
Build and reserve your very own Volkswagen ID.4 at Sunrise Volkswagen of Fort Pierce today! Follow Volkswagen of Fort Pierce on social media to stay up to date with the latest VW news and offers.
Photo Source/Copyright: Volkswagen