Volkswagen Unleashes New Electric Bus in Hopes of Sales Growth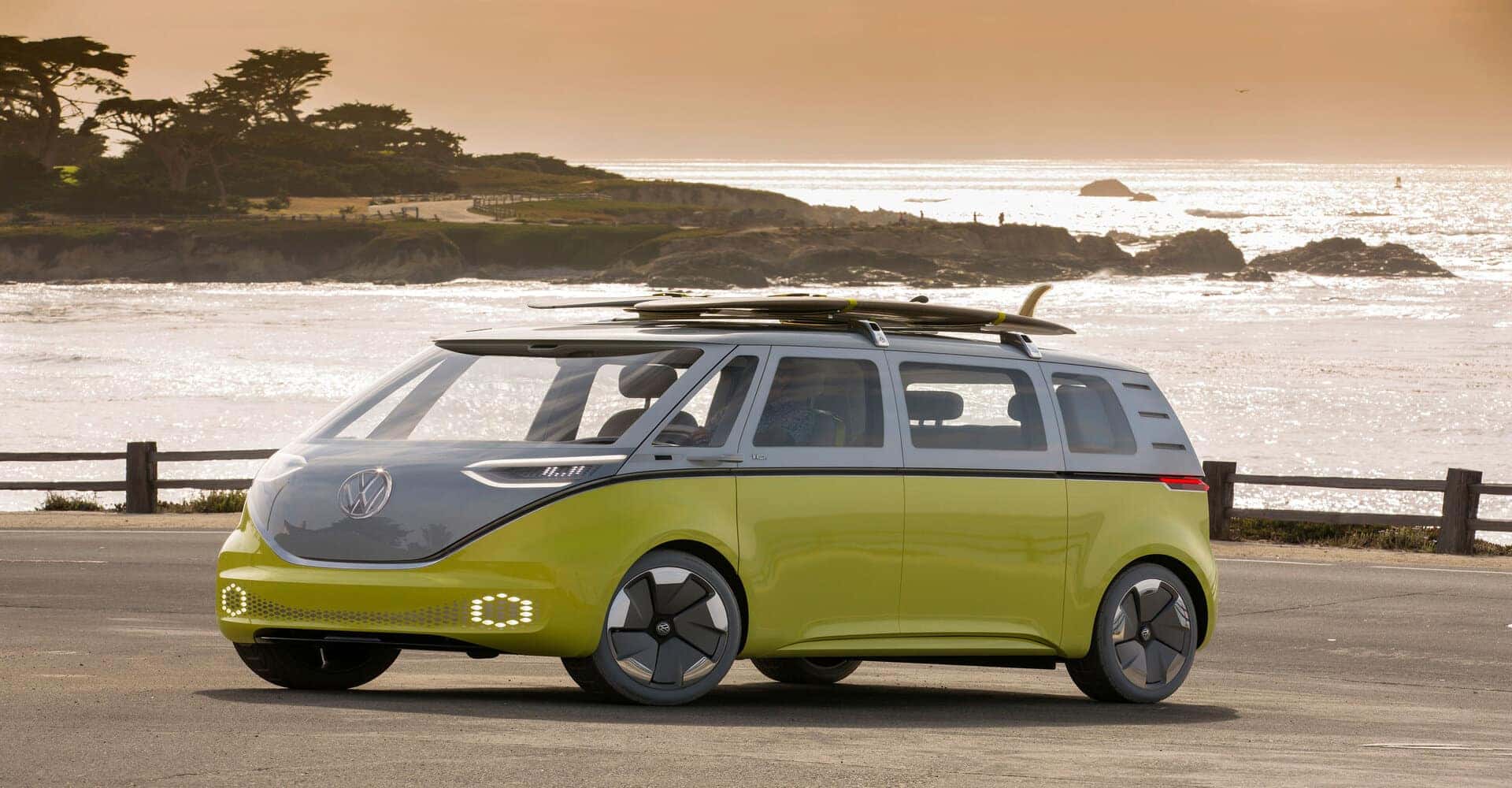 The German engineers over at Volkswagen desire a larger market in the United States, and they intend to do this by 2030. In addition, Volkswagen plans to amplify its call with the resurgence of the iconic Volkswagen Microbus.
By 2023, the Microbus or Volkswagen ID Buzz will hit the market. Unfortunately, little information is frank about production variation. In 2017 the ID Buzz Concept premiered, and it embodied the 1960s and 1970s variation. 
"It will significantly contribute to enhancing the appeal of the Volkswagen brand, reloading it with emotions and love, particularly in the US." -Volkswagen Chairman, Herbert Diess 
The Volkswagen Type 2 is as iconic as Michael J. Fox's Back to the Future, the New ID Buzz, designed with US consumers.  The four-cylinder with an air-cooling engine in the back was an automotive favorite of large families, campers, and road-trippers. 
The Volkswagen group consists of Audi, Bentley, Porsche, Lamborghini, and of course, Volkswagen. The five brands come together to compose 4.6% of the US market share. However, Volkswagen intends to raise its US market share to 10% by 2030. With a share of 10%, that's the equivalent of Honda's current share within the US. 
Volkswagen Group is steering toward electric vehicles. Electric vehicles to generate half of Volkswagen's sales by 2030. In addition, electric cars will grant an advantage for automakers looking toward an electric future, especially within the US. 
With the ID Buzz being completely electric, the ID Buzz it's anticipated to be the front runner of Volkswagen's autonomous innovation. The ID Buzz will be a part of its self-driving taxi service; testing will occur in Hamburg, Germany, as early as 2026. 
The electric compact SUV, the ID.4, premiered earlier this year to a favorable market. In addition, Audi sells the E-Tron and E-Tron Sportback SUVs, with the E-Tron GT four-door selling two more electric SUVs toward the end of this year. Porsche also offers the high-performance four-door electric Taycan. 
Tesla currently serves as the leading distributor of electric vehicles. Volkswagen will compete against the likes of General Motors and Ford for US attention. General Motors, Ford, and Volvo will look to produce more electric vehicles throughout the US. Volkswagen believes it can dominate the global electric car market by 2025. 
Aren't you tired of shopping around and not finding the car of your dreams? Sunrise Volkswagen of Fort Pierce is new with the inventory to match. Whether you're in the market for a new or pre-owned Volkswagen, our service personnel will provide you with the hometown customer service you deserve. In addition, Volkswagen is known for its German high-tech engineering and its reasonable prices. So if you're facing some financial dilemmas, please feel free to take advantage of our finance center. Our staff is committed to your satisfaction.
We look forward to serving you!