Volkswagen Teases Upcoming Compact SUV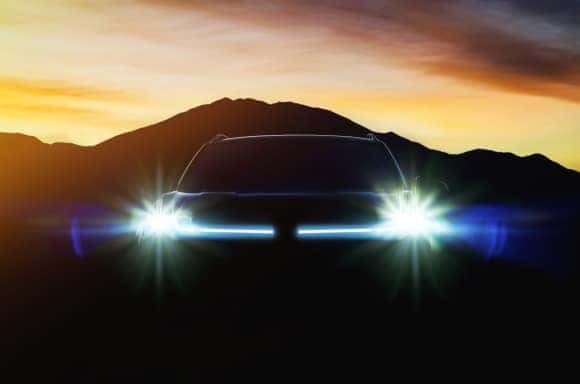 It's no secret that Volkswagen has numerous cars in the works for the North American market. The latest round of teasers from the German automaker include its hotly-anticipated compact SUV. The first few images, including the one pictured above, along with 13 seconds of footage, tease a compact SUV that's sure to slot somewhere near the existing Atlas and Tiguan models. This upcoming compact SUV marks the second time this year that Volkswagen makes a splash in the SUV segment after the arrival of the Volkswagen Atlas earlier this year (2020). Volkswagen plans to make the big official reveal on October 13, 2020.
"We're excited to share the first glimpse of the newest member of the Volkswagen family. Great things come in small packages, as Wolkswagen has proven throughout the years with its iconic Beetle, Gold and Jetta. This next car will be no exception," said Scott Keogh, President and CEO of Volkswagen Group of America. 
The 13-second teaser  reveals almost nothing, but it certainly does work hard at intriguing viewers. There are headlights shining directly at the camera, leaving only silhouettes that we as viewers can only guess the details of the vehicle. There's one feature that's clear as day — the upcoming compact SUV will apparently have a running light bar that stems from the headlights to the center of the grille, likely where the classic 'VW' insignia traditionally sits. 
Volkswagen's overall goal is to release as many SUVs as possible to capture the increasingly-popular segment as traditional sedans wane in popularity. Currently, the German automaker doesn't offer an SUV smaller than its Tiguan Model in North America. Leaving that gap in its lineup would prove catastrophic in the future if other brands step in to satisfy that segment. This upcoming compact SUV will give Volkswagen a foothold in a new segment. 
For those curious about what the upcoming compact SUV from Volkswagen will offer, one can turn to the existing Tiguan and Atlas models. Surely, some of the features found on those two SUVs are likely to serve as inspiration for the brand's upcoming offerings. Standard advanced safety features and other advanced technology, including infotainment and fuel efficiency tech, are sure to help the model cement itself in its segment.
While we wait, visit us at Sunrise Volkswagen and check out the existing Volkswagen lineup. Whether you're looking for a reliable — and iconic — commuter that gets the job done, like the Volkswagen Jetta, or are in need of something a bit more spacious like the Volkswagen Atlas, Sunrise Volkswagen is here to help! Check out our latest Volkswagen inventory and schedule your test drive today! Follow sunrise Volkswagen on social media to be the first to know all about the upcoming compact SUV once it debuts.
Photo Source/Copyright: Volkswagen