Volkswagen Shifts its American EV Strategy, Promises Even More Electrification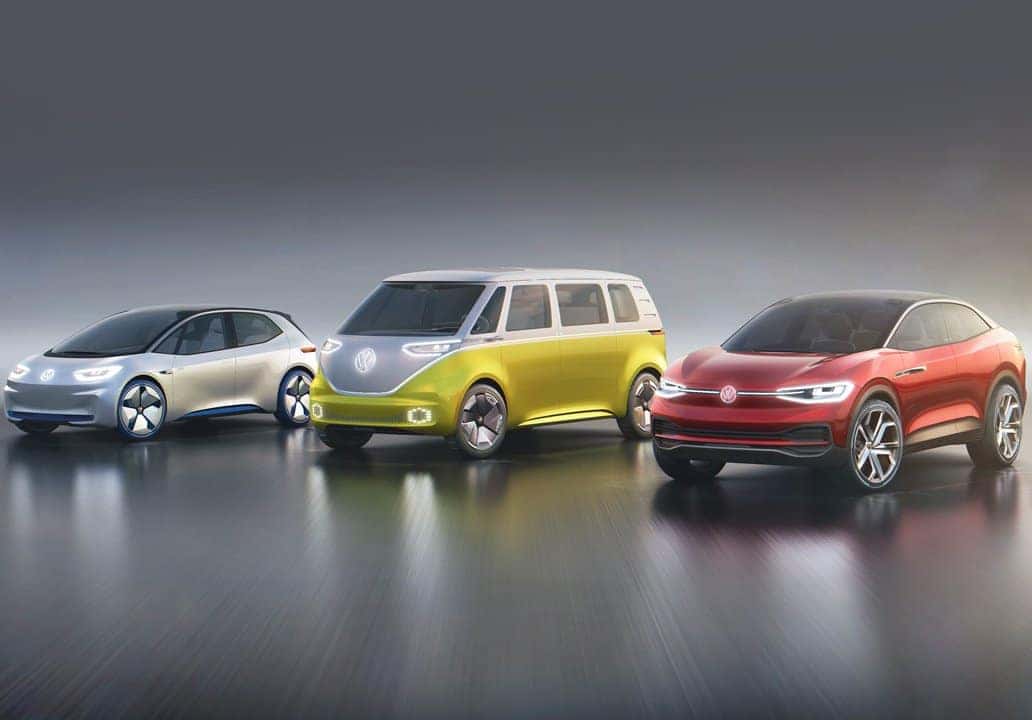 Volkswagen is the bearer of good news these days as the automaker just announced it intends to manufacture and sell more electric vehicles in the United States than it originally intended. EmboldenedVolkswagen Shifts Its American EV Strategy, and by a warm welcome from the public, thanks to its successful ID.4 model and a nationwide $174 billion plan intended to push the United States towards electrification, Volkswagen seeks to seize the moment. Volkswagen Brand Development Chief Thomas Ulbrich spoke with reporters in Munich, Germany, and disclosed there's been a new proposition for electric vehicles in the United States market. Ulbrich declined to go into detail, but did explain that the automaker is readying to strike while the iron's hot and stated Volkswagen will "realign to this in a massive way."
Ulbrich also noted that Volkswagen is currently updating its electrification strategy for the U.S. market and expects everything to be ready by the time the automaker holds its annual investment review later in 2021. Volkswagen's ambitious plans will see the automaker launch about 70 electric vehicles by the end of the decade. In fact, by 2022 Volkswagen projects it'll be manufacturing EVs at eight different factories around the globe, mostly concentrated in Europe and China. So far, the German automaker has only brought forth the ID.4 for the North American market, but these new plans indicate there'll be even more electrification stateside going forward.
So far, Volkswagen has announced the arrival of the ID.5 and ID.6 models slated to arrive sometime later this year (2021), but those two offerings will largely remain Europe-centric. Volkswagen also implied there'll be a subcompact EV that'll slot beneath its ID.3 model by 2025. The automaker's enigmatic "Project Trinity" is programmed to arrive by 2026 and is said to be the automaker's technological flagship vehicle. Ultra-modern autonomous features are sure to make an appearance on the brand's "Project Trinity" as Volkswagen has been working on achieving Level 5 autonomous driving.
2021 Volkswagen ID.4 Charging Tips
Just as intricate as conventional combustion engines, electric vehicles have their own best practices to follow when it comes to "fueling them up." Volkswagen explicitly advises against frequent and consecutive charging because this action can permanently decrease battery capacity over time — an issue unlikely to be covered by any manufacturer's warranty. Ideally, for the long-term health of the battery, it is suggested to never charge the battery all the way to 100 percent and to never allow it to deplete below 10 percent. By hovering in the 80 percent to 20 percent range, buyers can get the most out of their battery — especially long-term. Longer trips may merit a full charge, but everyday activities should get more than enough range from an 80 percent charge. Speaking of trips, the ability to drive long distances — especially cross-country — varies and depends on many factors, including driving and charging habits, battery age, vehicle condition, temperature, topography, accessory use, payload, cargo volume, passenger count, and more.
Build and reserve your very own Volkswagen ID.4 at Sunrise Volkswagen of Fort Pierce today! Follow Volkswagen of Fort Pierce on social media to stay up to date with the latest VW news and offers.
Photo Source/Copyright: Volkswagen