Volkswagen Plans on Designing Chips for Its Self-Driving Cars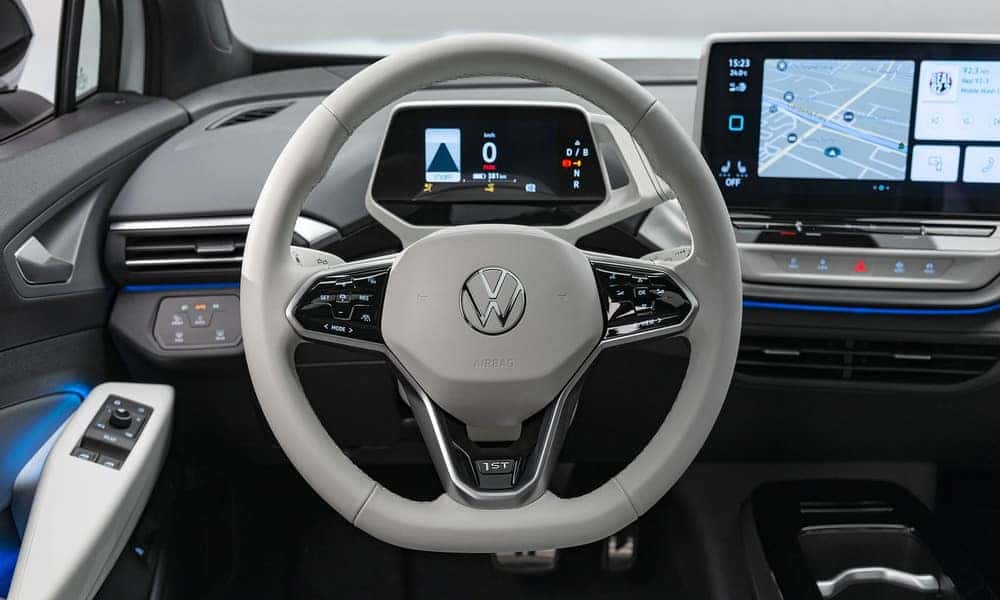 Volkswagen is strategizing its plan for manufacturing its own set of computer chips that will enable its vehicles to operate in autonomous mode. This is mainly due to the recent chip shortage that has plagued the auto industry, and as the company seeks to develop its electric vehicle infrastructure, consumers can expect VW to develop next-generation EVs with its own patented set of chip technologies. It is this technology that will enable its vehicles to practically drive themselves with little to no driver intervention.
Designing Chips for Autonomous Vehicles
Just like Apple and Tesla, Volkswagen is investing in high-powered chip technology that will power its autonomous vehicles along with the required software. Volkswagen would not build the chips themselves but would appoint their software design division known as Cariad to develop and build the chip technology. The shift from gasoline-powered vehicles to battery-powered cars will be more predominantly seen in the upcoming decades as the auto industry makes this transition. Vehicle autonomy is a very popular and useful driver assistance feature that will take place during the shift and VW is looking to capitalize on it. Consumers can be glad that the German automaker is taking critical steps into the future to harness the power of autonomous driving.    
Investing in Autonomy
Very recently, the CEO of Volkswagen, Herbert Diess announced to Handelsblatt (a German Business Newspaper) that it is reinforcing its technology to have a self-made chip for its latest electric vehicles. The "self-driving" chip will be used to control the autonomous driving feature of its EVs to offer drivers extra convenience and driver-assistance features that will prove successful with GPS-assisted technology and state-of-the-art vehicle sensors. Volkswagen developing its own chips means that it will have the ability to set parameters, add updates, and other features to the self-driving technology, also known as "over-the-air-updates" on its own accord and not rely on a third party to release updates for the company.
Learning from Apple and Tesla
Apple and Tesla were one of the few big companies to support self-sustainability in modern technology especially in the development of semiconductor chips for use in devices and vehicles. In particular, Tesla's Autopilot function is very appealing to Volkswagen and the company may develop a similar system for their own vehicles.
Volkswagen's Flagship ID.4
The autonomous vehicle revolution starts with the 2021 ID.4 EV Crossover which is Volkswagen's flagship EV for the North American market. Although the ID.4 does not have a full-autonomy function as of yet, it currently features IQ Drive, which is VW's cruise control and lane-quick assist system that shares some semi-autonomous qualities. The ID.4 EV's 77kWh battery pack is capable of 260 miles of driving range on a single charge. With a whole host of standard safety features such as automatic emergency braking (with pedestrian detection), lane-departure warning, and adaptive cruise control, the 2021 ID.4 EV Crossover makes the perfect vehicle for families and first-time car buyers.  
For ordering information, you can visit the VW Official Website to reserve your vehicle and by selecting Sunrise Volkswagen of Fort Pierce as your home dealership for delivery. For all other questions and inquiries, fill out our contact form, and our dealership staff will get in touch with you to help you find your next vehicle. You can also check out our SUV inventory for great deals and discounts you don't want to miss!
Image Source: Volkswagen