Volkswagen ID.4 Exceeds Demand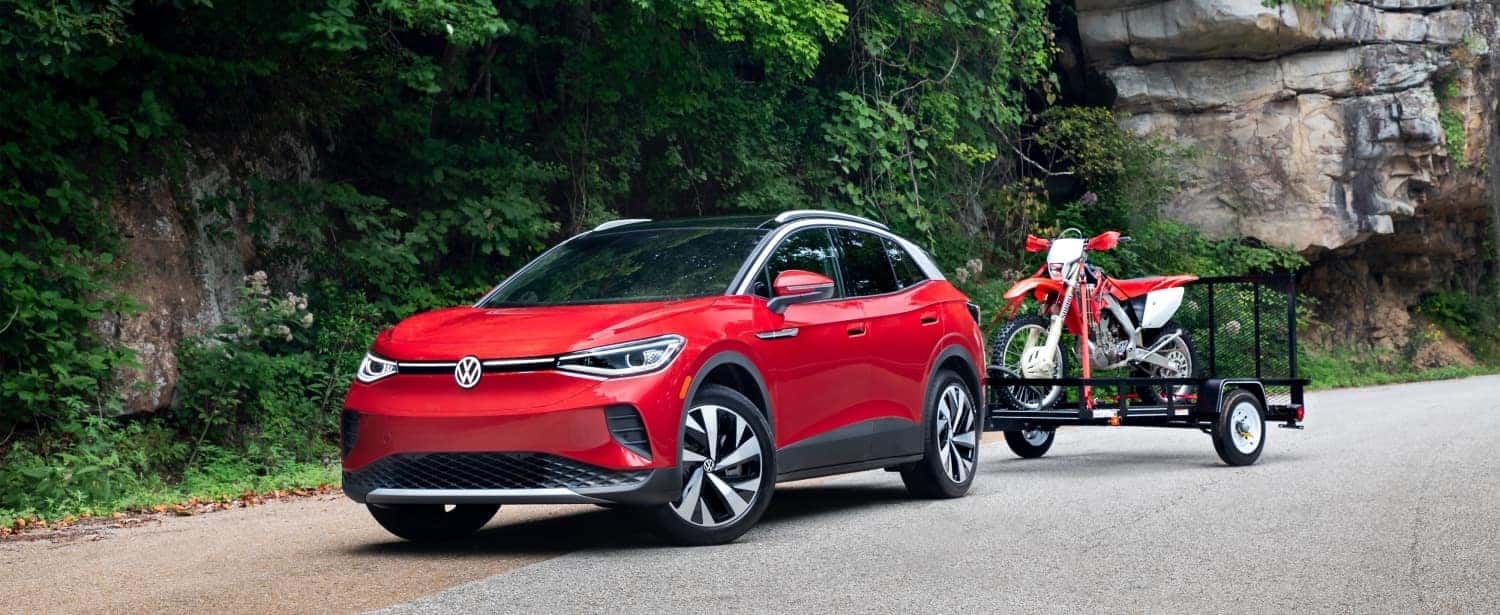 Nine out of ten buyers identify as first-time buyers, yet the ID.4 is the fastest-selling Volkswagen vehicle in the US. Since March of 2021, Volkswagen of America announced the ID.4's number of gross reservations doubled to over 40,000 by mid-December (2021).
Of the 40,000 ID.4 order holders,15,000 received their vehicles, meaning a remaining 25,000 potential buyers await their electric Volkswagen. The German automakers intend to ramp up production, but the task will not be painless with production constraints and equal demand throughout Europe. 
Since the ID.4 is in great demand, the good news is that Volkswagen will launch production of the ID.4 in the next few weeks in Chattanooga, Tennessee. The battery cells will hail from SK Innovation's SK On, a new battery plant in Commerce, Georgia. SK Innovations says it will work relentlessly to support the dealer network on the journey of an electric future. 
Volkswagen of America will invest $20 million in EV service centers, digital tools, charging infrastructure, and technical training through the nationwide Network Readiness Co-Op Program. That's over 6000 dealerships and $33,000 per dealership.
 "Volkswagen of America, Inc., (VWoA) today unveiled the first major results of its nationwide Network Readiness Co-Op Program, an investment of $20 million to support its more than 600 dealership partners to transform into regional hubs of EV experience. 

With sales and reservations for the all-electric ID.4 SUV climbing, Volkswagen's program seeks to enhance consumer access by helping its 50-state dealership network establish the underlying EV infrastructure, such as upgraded service centers and high-capacity chargers.

 As a direct result of the program − which will continue through June 2022 − Volkswagen dealers have added 23,490 kW of charging capacity, trained more than 1,260 EV service technicians, and implemented dedicated EV Specialists to create e-mobility centric consumer experiences across the country."

-Volkswagen of America President and CEO Scott Keogh 
The ID.4's popularity comes as no surprise. The electric SUV offers admirable range, spaciousness, and EV incentives. The ID.4 Pro renders an estimated EPA of 260-miles while the 1st Edition and Pro S tackle 250 miles with ease. The initial release of the electric crossover features rear-wheel drive as standard. However, a later release equipped all-wheel drive as an option to a more potent acceleration. The ID.4 is only the beginning of an electrified future for the Das Auto automakers.  
The New Year Calls for a New Car 
Nothing brings in the new year like a beautiful new car. Here at Sunrise Volkswagen of Fort Pierce, there's a vehicle more than capable of making your vision board a reality. Whether you're in the market for that new leather smell or that pristine certified pre-owned, Sunrise Volkswagen provides that hometown customer service you're sure to love. 
In addition, Volkswagen is known for its German high-tech engineering and its reasonable prices.
 So if you're facing some financial dilemmas, please feel free to take advantage of our finance center. 
Our staff is committed to your satisfaction.
We look forward to serving you!