Volkswagen Gives ID.4 Much Needed OTA Update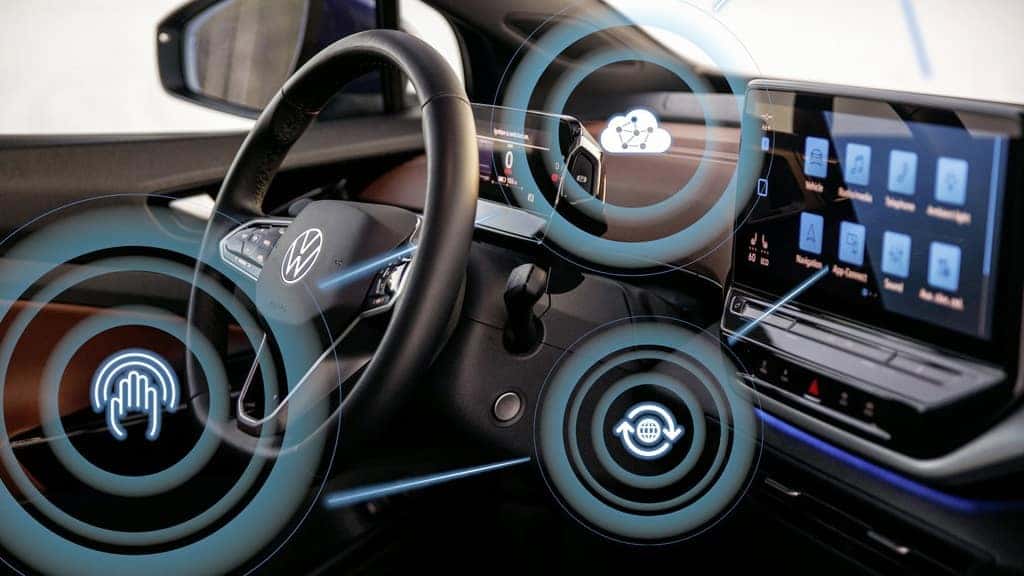 Enthusiasts have reached out, and Volkswagen's responded. The ID.4's software once lacked over-the-air (OTA) update support, but that's an issue of the past. For the past two years, the German automaker embraced all forms of scrutiny for the lack of software refinements. As a result, VW ID.4 owners had to settle for pre-existing technology, which means no OTA updates and no charger route planning. Fortunately, the German engineers embraced the complaints and updated the software to reveal some essential features. 
Volkswagen recently announced that the all-electric ID.4 would assume new updates starting with its earliest models. Eventually, the latest variation of the VW ID.4 will inherit the software update in the coming months. Additionally, the new software will support OTA updates, auto-hold braking, navigation charger route planning, heads-up display modifications, and bug fixes. 
VW ID.4 enthusiasts will receive a notification when the update becomes available. However, the German automaker has yet to specify how it intends to notify ID.4 owners of the software update. 
"The ID.4 has been very successful for Volkswagen—both in bringing new customers into the brand and in introducing traditional ICE drivers to EVs. We're excited to upgrade the software in MY21 and certain MY22 ID.4s to enhance the user experience." – Andrew Savvas, Executive VP for Volkswagen's North American Region 
Modifying software comes off the heels of Volkswagen Group acquiring new leadership. Oliver Blume is the new VW Group CEO. Initially, Blume ignited leadership alterations by rebuilding the brand's relationship with software. Following the shift in focus, the automaker invested $2 billion in partnership with a Chinese firm to enhance its software offerings. Moreover, VW intends to share its "software roadmap" during a meeting with its CEO in a few weeks. 
All refinements the German automaker pursues is designed with enthusiasts in mind. So although spectators will appear apprehensive about Volkswagen's software update, it's better late than never. VW's moving in the right direction, and we're hopeful that the OTA updates will soon expand to the rest of the lineup.   
Come Test Drive Your Future Volkswagen ID.4 at Sunrise Volkswagen
A beautifully designed Volkswagen ID.4 is waiting for you here at Sunrise Volkswagen. It doesn't matter if you're in the market for that new leather smell or that squeaky-clean certified pre-owned. Sunrise Volkswagen provides that hometown customer service you're sure to love. Volkswagen is famous for its German high-tech engineering and its affordable prices. So if you're facing financial hardships, please take advantage of our finance center. However, if you are still getting ready to transition into a pristine vehicle, our service department will have your car running like new at an unbeatable price. So please make your way over to Sunrise Volkswagen; our staff is committed to your satisfaction.
We look forward to serving you!
Photo Source/Copyright:
Volkswagen Newsroom