Volkswagen Gains 70,000 New Customers After Market Launch of ID.3 EV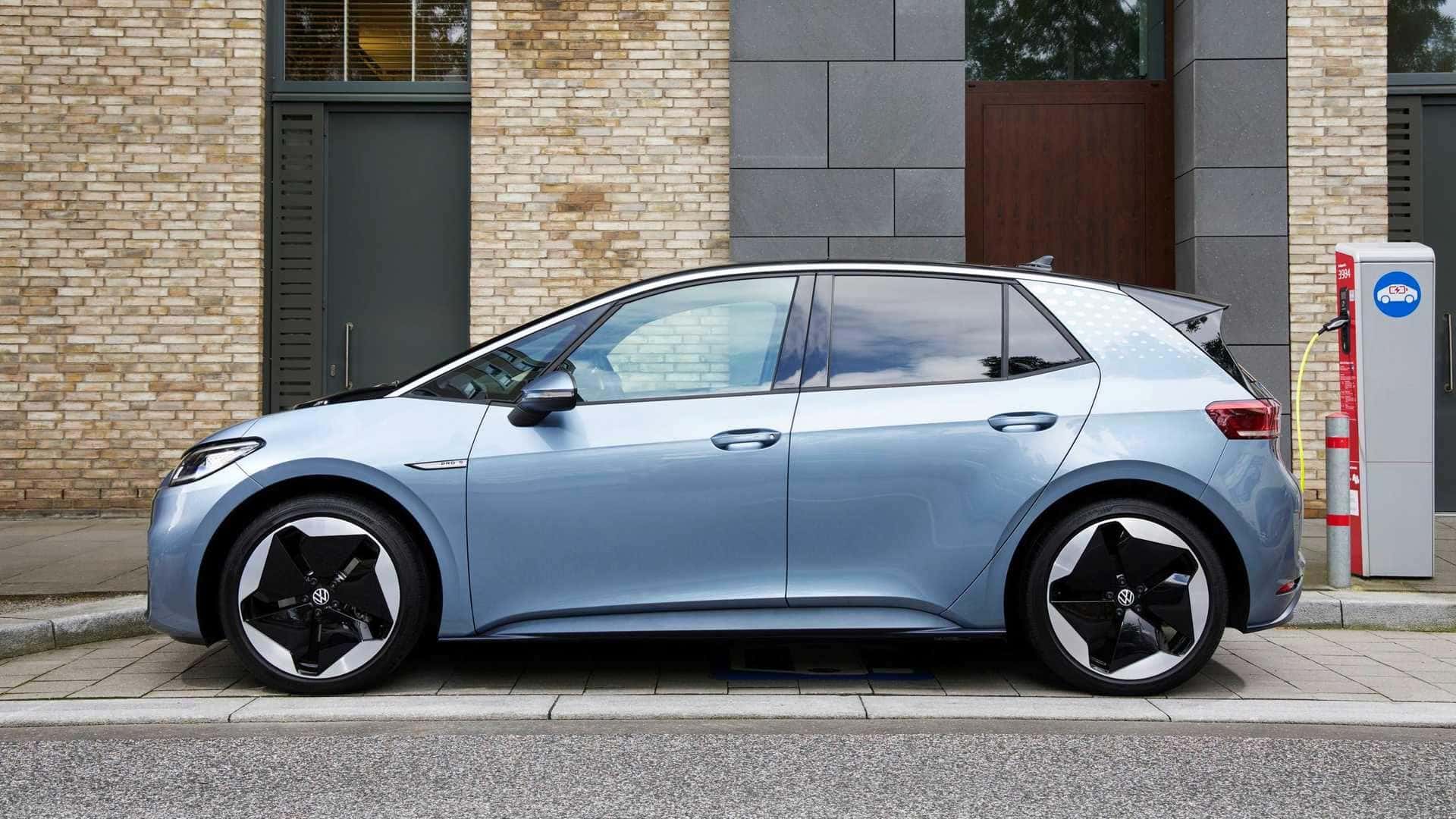 Since the market launch of the Volkswagen ID.3 back in September 2020, Volkswagen has received more than 144,000 orders for the European market. Out of those orders, roughly 50 perfect or 70,000 are new customers, which is excellent news for the automaker. According to Volkswagen, the ID.3 EV is trending and is the best-selling electric model in Europe thus far. Recent data from Volkswagen states the company is currently producing 1,200 units a day from its two plants, one located in Zwickau and the other in Dresden. Volkswagen also has plans for the Chinese market where it intends to introduce it in Anting, China, by the end of the year.
Volkswagen's ID.3 Customer Survey
A survey was conducted by Volkswagen involving ID.3 customers in Germany, and the three most common reasons for purchasing an ID.3 EV were: 1) environmental performance, 2) innovative technology, 3) personal support. The third reason is mainly for Volkswagen's commitment to customer care after the purchase of the vehicle. In addition, about 80 percent of German customers report that their ID.3s are the most frequently used vehicle in their immediate household.  
Increasing EV Sales
Volkswagen intends to increase its EV sales by 70 percent by 2030, prioritizing electric vehicles and gradually phasing out their gasoline-powered counterparts. With the momentum Volkswagen has at the moment with its ID. Series, the company is well on track to becoming one of the most influential electric vehicle manufacturers in Europe by the end of the decade. Furthermore, along with its more luxurious brand, Audi, it's also making great strides in the EV segment with its e-tronⓇ series.       
Moving Forward with Electrification Strategy
As more and more automakers invest in their electric vehicles, Volkswagen ensures that it doesn't lag behind the competition. By electrifying its economy cars and its premium line-up of Audi vehicles, Volkswagen is accelerating its strategy on two fronts that will take the company to new levels of success. One of the main focal points the German automaker is focusing on for the future is attracting more customers and manufacturing vehicles that appeal to young and new buyers. Its electrification strategy is proving to be successful thus far because of the 70,000 new customers that joined the Volkswagen brand due to the successful marketing of the ID.3 EV.
Although the ID.3 is not available for the U.S. market (at least not yet), Volkswagen has its reservation window open for the 2021 ID.4 EV Crossover. Call us or visit us at Sunrise Volkswagen of Fort Pierce to build and reserve your 2021 Volkswagen ID.4 and receive the timely delivery of your vehicle right here at our dealership. If you have any questions or concerns about placing your vehicle order, send us an inquiry via our contact form, and our friendly staff will gladly assist you. If you are looking for another vehicle, be sure to check out our on-site inventory of sedans and family SUVs! We have excellent deals and flexible payment options for those that qualify!
Image Source: Volkswagen