Tips to Keep Your Volkswagen Prepared for this Hot Girl Summer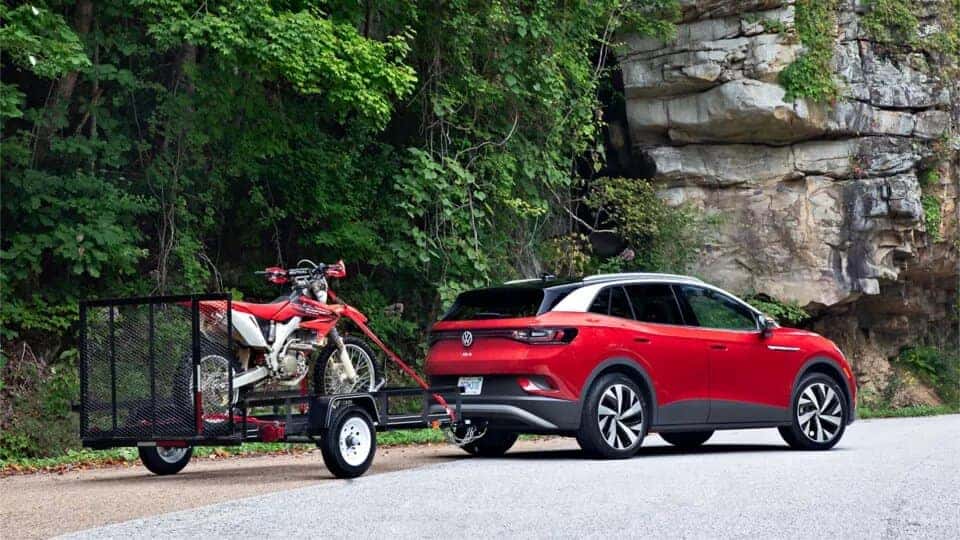 As the Hot Girls bask in the glory of Summer, the ingenious engineers of Volkswagen understand that to truly appreciate a Hot Girl Summer, an adequately equipped vehicle is necessary. So the fantastic engineers of Volkswagen conjured up a game plan to ensure that the Atlas, ID.4, or Tiguan stay beach ready. So, it doesn't matter if VW fanatics confront the warmth, the sand, or other road trip components; here are several tips to equip the SUV for a fantastic summer. 
Routine Maintenance 
Routine maintenance is critical to any smooth expedition. Regularly scheduled maintenance checks are essential because there's nothing more horrific than being stranded on the side of the road in the Summer's heat. Before undertaking the expedition, check the following before loading up the beach bag and cooler: 
Brake Inspection 

Tire Pressure 

Fluid Refills 

A/C & Heater Inspection 

Battery Inspection 
Exterior Equipment  
Often we can be our own worst enemy, and this is the best proverb for our glass half-full mind setters, mainly because dragging that beach gear inside the car can cause some exterior damage if not cautious or prepared. Fortunately, Volkswagen SUV models harbor some full-proof possibilities. For example, the base carrier bars provide a proper rooftop foundation to transport gear smoothly, along with several add-ons. Another protective addition is the kayak holder for the Volkswagen Atlas or the cargo box for the Tiguan. Furthermore, for the ID.4, add the hitch-mounted bike rack for fat-tired mountain bikes or sleek road bikes when the journey leads to a trip around the sand dunes or the coastal cliffs. 
Interior Equipment 
Everyone enjoys quality time under the sun at the beach, but that's only because arriving at the beach and departing the ocean side is always messy. Look anywhere, any crack or crevasse of the body, and someone will always find sand in the most bizarre areas, particularly inside the car. Then there are mountains of wet towels, and that ice cream dissolves into a milkshake on the car seats. As a result, preserving the vehicle's cleanliness is a difficult task. Fortunately, those beach catastrophes can be averted with rear seat covers for the ID.4; the seat covers prevent sand and seawater from damaging the electric SUV's interior. Additional interior defenses include the MuddyBuddy Trunk and floor liners for the Volkswagen Tiguan and Atlas. The MuddyBuddy Trunk and floor liners shield against spilled drinks and BBQ grills. 
Sun Protection
We've been saving a little secret we wanted to share with the best enthusiasts, vehicles need their own form of sunblock. Available to the ID.4, Atlas, and Tiguan are ventilated seats and moonroofs. The ventilated seats and moonroof are created to support enthusiasts' comfortability instead of cooking with airflow assistance. Moreover, Volkswagen offers a 5-piece set of rear sunshades that maintains the car seats and steering wheel to a suitable temperature. 
Come Test Drive Your Future Volkswagen ID.4 at Sunrise Volkswagen
There's a beautifully designed Volkswagen ID.4 waiting for you here at Sunrise Volkswagen. It doesn't matter if you're in the market for that new leather smell or that squeaky-clean certified pre-owned, Sunrise Volkswagen provides that hometown customer service you're sure to love. Volkswagen is famous for its German high-tech engineering and its affordable prices. So if you're facing some financial hardships, please feel free to take advantage of our finance center. However, if you aren't ready to transition into a pristine vehicle, our service department will have your car running like new at an unbeatable price. So make your way over to Sunrise Volkswagen; our staff is committed to your satisfaction.
We look forward to serving you!
Photo Source/Copyright: Volkswagen Newsroom
Posted In: Volkswagen