The Perks of Going Green With the Volkswagen ID.4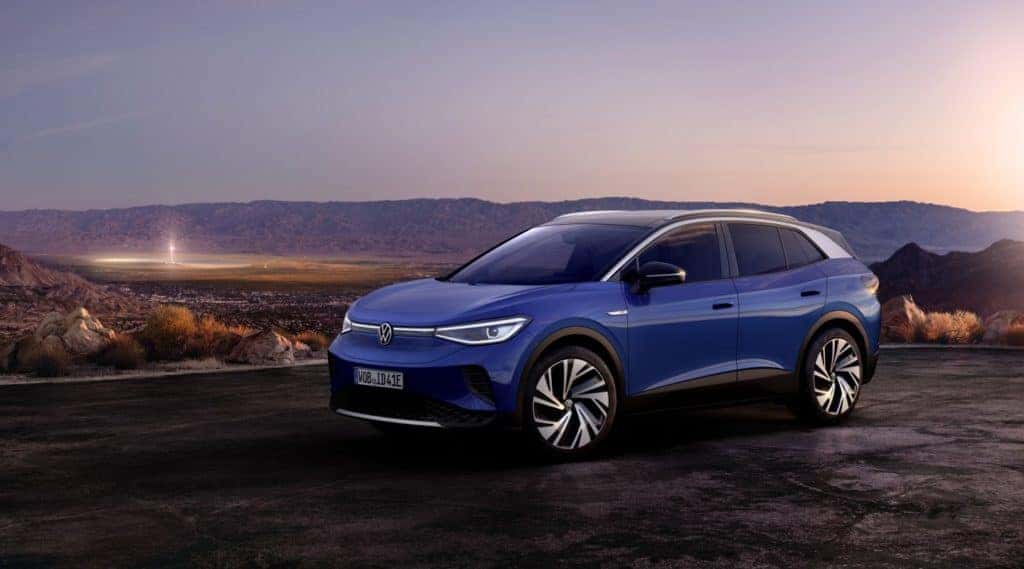 Electric vehicles, such as the Volkswagen ID.4 for example, bring a lot to the table in terms of benefits. Owners can enjoy zero tailpipe emissions and home charging, but other misunderstandings about electric vehicles loom large. The cost of EVs tends to be a major concern, as battery technology is to this day slightly more expensive than a traditional combustion engine. That used to be true, but the cost of being a proud owner of an electric vehicle has decreased in recent years.
With Volkswagen's most recent venture to build a global platform that's intended to support electric vehicles around the world, the ID.4 offers buyers all the perks of a compact SUV at a price that's considered well within reach of a typical new-car buyer. For many of those who are navigating the daunting market for a new vehicle, an electric vehicle is a surefire way to potentially reduce costs all while benefiting the environment by driving a vehicle that helps reduce carbon emissions. 
"We want the ID.4 to be accessible to the average American family, with a package that has no compromises. We think this really works financially for our customers," said Duncan Movassaghi, Executive Vice President of Sales and Marketing for Volkswagen of America.
Here are three different ways that help electric vehicle owners reduce costs: 
The biggest driver of people making the switch to electric vehicles? Incentives! Under current law, those who buy qualifying electric vehicles can earn a federal income tax credit of up to $7,500. Keep in mind some limitations apply, and laws vary from state to state. State and local governments or even other entities may also provide other incentives for electric vehicle buyers and lessees. These incentives alone help reduce the overall cost of purchasing or leasing an electric or plug-in hybrid vehicle. 
There's also the fact that powering an electric vehicle costs significantly less than filling up the tank every week. For example, charging the ID.4 at home costs an average of about $58 (per month) less than driving a new vehicle the same distance. Over the course of five years, that amounts to about $3,500 in fuel savings. Additionally, the Volkswagen ID.4 comes standard with three years of unlimited public DC fast charging on the Electrify America Network — free of charge. The network offers 487 stations with more than 2,000 fast chargers across the U.S., with more scheduled to arrive soon. 
It goes without saying that with fewer moving parts come smaller forms of overall car maintenance. Generally speaking, electric vehicles need less maintenance than combustion vehicles over the years, thus lessening the cost of ownership/lease. The all-new Volkswagen ID.4 comes standard with two years or 20,000 miles (whichever comes first) of scheduled maintenance services via Volkswagen's Carefree Maintenance program. Beyond that, the warranty of the ID.4 is a standard four-year or 50,000 miles (whichever comes first) bumper-to-bumper New Vehicle Limited Warranty, while the battery pack has a standard eight-year or 100,000-mile warranty (whichever comes first) instead. 
Readers should know all of these cost estimates are dependent on each individual's unique situation. And while it may take a bit of time to do the homework on electric vehicles, general consensus indicates that vehicles like the Volkswagen ID.4 might help drivers save money and embrace the change to electric all at once.  
Build and reserve your very own Volkswagen ID.4 at Sunrise Volkswagen of Fort Pierce today! Follow Volkswagen of Fort Pierce on social media to stay up to date with the latest VW news and offers.
Photo Source/Copyright: Volkswagen