The Highly-Anticipated ID. Buzz Microbus Production Delayed Till 2023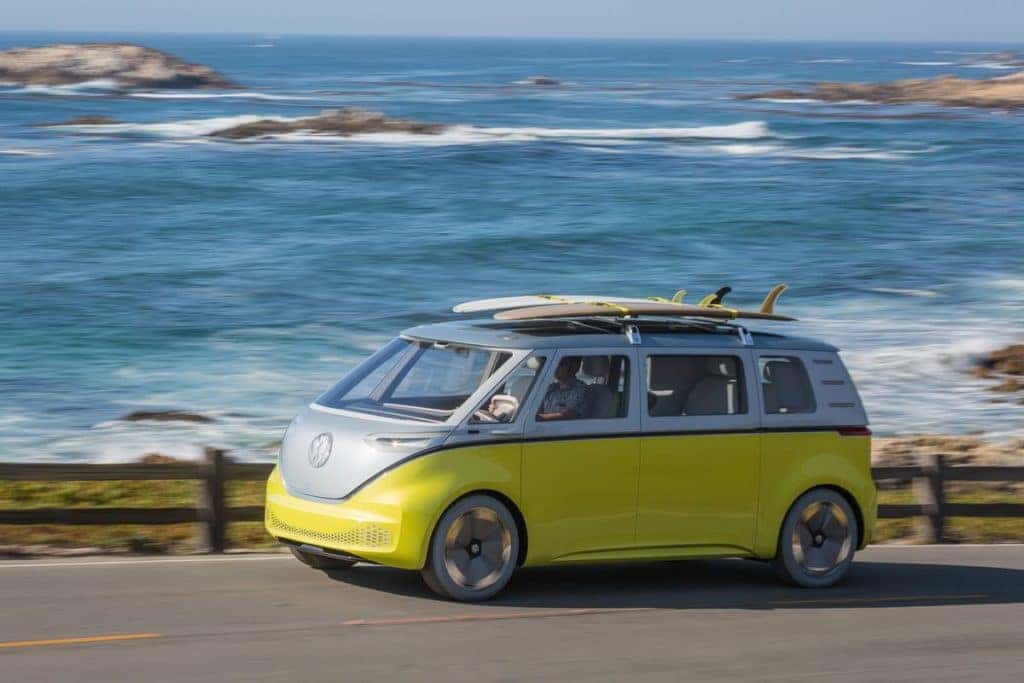 Photo credit: Volkswagen
"I wish it was coming next year. It's not going to come quite as soon as that; it's going to be a little bit later than that. The reaction's been huge, and we just got to get it here. It's as simple as that." said Volkswagen of America CEO Scott Keogh 
The world is changing faster than ever, one of the greatest global challenges being climate protection which is why the automotive industry is placing its focus on lowering car emissions. Making electric vehicles more mainstream each year by adding new innovative technology in efforts to push buyers to make the switch to electric vehicles. Volkswagen has set a goal of becoming CO2-neutral by 2050, committed to the Paris Agreement, and has developed a Group decarbonization program to reduce the carbon footprint left by cars. Volkswagen announced the all-new fully-electric microbus redux for 2022, but unfortunately, the release date will be pushed back one more year till 2023 due to factory delay. 
All-New ID. Buzz Microbus
The 2023 Volkswagen ID. Buzz is the retro-style battery-powered van of the next generation, transferring the feeling of freedom given by the legendary Microbus to the next era. On the inside, measuring almost 5 meters long the van's three rows of seats can be spun, laid down, removed completely, and that includes the front seat also. An all-electric powertrain is expected to provide around 300 miles of driving range. Volkswagen has announced some key details about the electric powertrain, front and rear axles can generate a combined 369 horsepower. The Microbus will include Volkswagen Modular Electric Drive (MEB) platform the same as the ID.4 another highly anticipated EV. The ID. Buzz is classified as a van, meaning it will have immense technology and versatility. Enthusiasts can expect the Microbus as both a cargo van and a passenger van and are expected to start at an MSRP of $40,000.  
Where It All Begins
The production of the ID. Buzz will take place in Volkswagen's Group's plant in Hanover, Germany, which is currently on the track to become equipped with modern technology to be better equipped for the production of electric vehicles. Volkswagen also plans the production of many of its vehicles including the VW transporter van. The ID. Buzz is based on Volkswagen's MEB platform that will sit underneath the floor of the car opening up much more space for buyers to enjoy. The cargo's battery capacity starts at 48 kWh and can be increased to 110 kWh.  Providing ranges from 200 to 340 miles, the ID. Buzz is another step in the right direction for a future with lower carbon emissions.        
Drive New Volkswagen With Our Help
At Sunrise Volkswagen of Fort Pierce, we're more than excited to help our customers and we have the right staff to make it happen. Searching for a new option to buy or lease? Take a look at our new vehicle inventory or our quality pre-owned vehicles. We can help sell your current vehicle or bring it back to life like new with an online service appointment to our service center. Allow our professional techs to get started on all repairs or maintenance work.
We're here to help with any financial needs, questions, or suggestions to help make paying for a vehicle easier. Stop by today and see what we can do for you right now.