SEMA Crowns Volkswagen ID.4 EV of the Year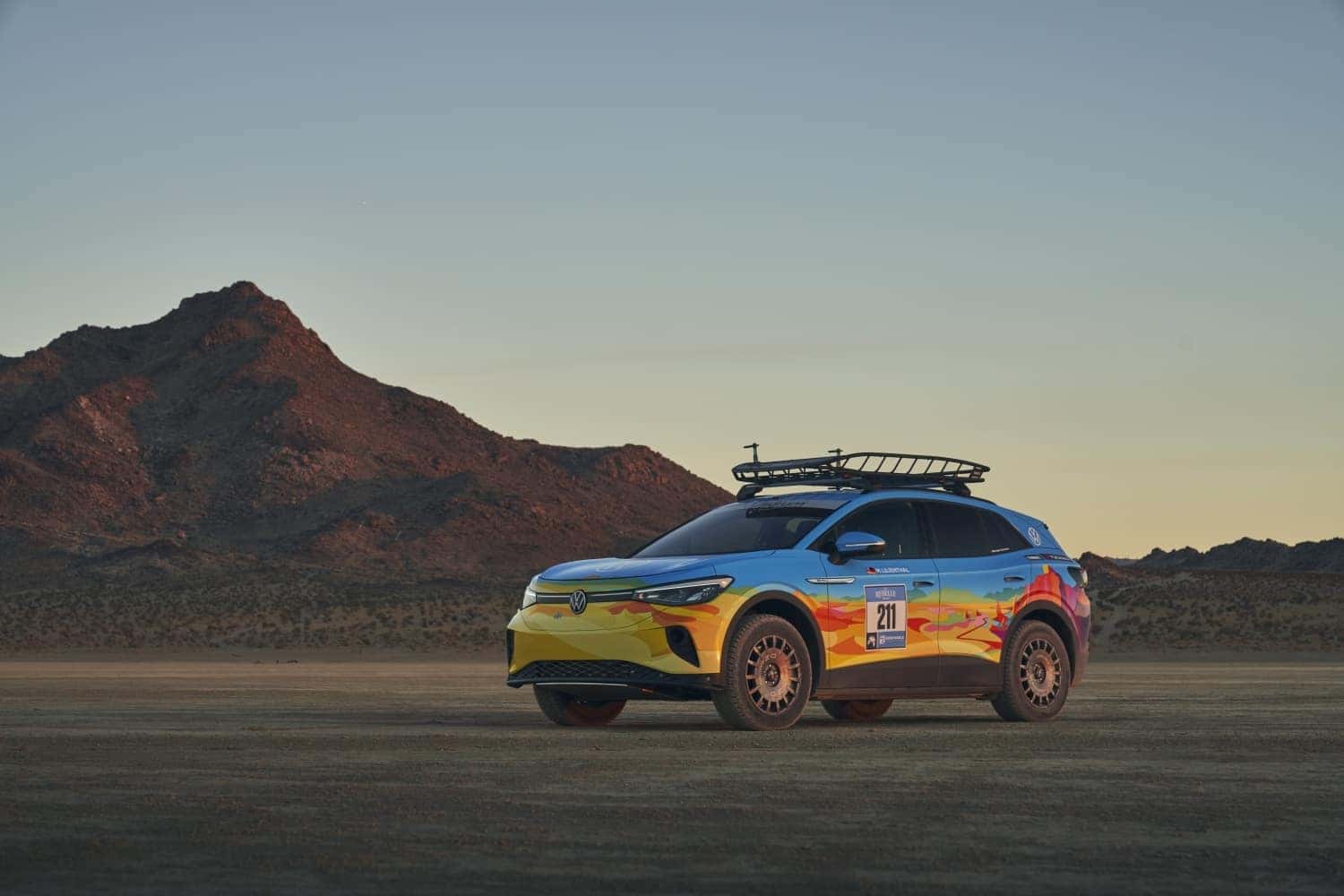 "We are thrilled to win the SEMA Award for Electric Vehicle of the Year Volkswagen is committed to bringing e-mobility to the masses, and as our ID.4 concepts show, EVs can be equipped to suit a wide variety of lifestyle needs." 

– Hein Schafer, Volkswagen of America
The Volkswagen ID.4 represents everything ingenious about its automakers, and the Specialty Equipment Market Association (SEMA) knows it. SEMA appointed the all-electric VW SUV as the "Electric Vehicle of the Year." Furthermore, the association announced that the ID.4 is the electric vehicle of the Year because of its ingenuity and highly customizable features. 
The EV of the Year award commemorates the first year SEMA designated the honor. Nevertheless, it is different from the association's first auto show. SEMA annually host the event in Las Vegas, NV, from November 1 through the 4th of 2022. The Volkswagen ID.4 is the first appointed EV of the year. Moreover, the ID.4 traverses on VW's electric drive matrix platform (MEB). 
According to Volkswagen, SEMA exhibitors chose the ID.4 because it delivers the ideal platform for enthusiasts to personalize. In addition to customization, the VW ID.4 triumphs through many terrains. Most importantly, the German-oriented SUV is an excellent example of the electric market's limitless opportunities. In attendance at the SEMA auto show were 2,400 exhibiting businesses composed of wholesale manufacturers and small business owners. 
"The Volkswagen ID.4 is a well-deserved winner of the first-ever SEMA Award for Electric Vehicle of the Year. Electric Vehicles are an important segment in our industry and the ID.4 is a great example of how these vehicles can be customized. We thank Volkswagen for their collaboration with the aftermarket, so manufacturers are able to bring a variety of customization options for the ID.4 to consumers." 

– Mike Spagnola, CEO of the Specialty Equipment Market Association
The 2023 Volkswagen ID.4 comes to life at the ingenious automaker's new Chattanooga, Tennessee facility.
Come Test Drive Your Future Volkswagen ID.4 at Sunrise Volkswagen
A beautifully designed Volkswagen ID.4 is waiting for you here at Sunrise Volkswagen. It doesn't matter if you're in the market for that new leather smell or that squeaky-clean certified pre-owned. Sunrise Volkswagen provides that hometown customer service you're sure to love. Volkswagen is famous for its German high-tech engineering and its affordable prices. So if you're facing financial hardships, please take advantage of our finance center. However, if you are still getting ready to transition into a pristine vehicle, our service department will have your car running like new at an unbeatable price. So please make your way over to Sunrise Volkswagen; our staff is committed to your satisfaction.
We look forward to serving you!
Photo Source/Copyright: Volkswagen Newsroom