New Partnerships, In-House Production Help Volkswagen Put More ID.4 Models on the Road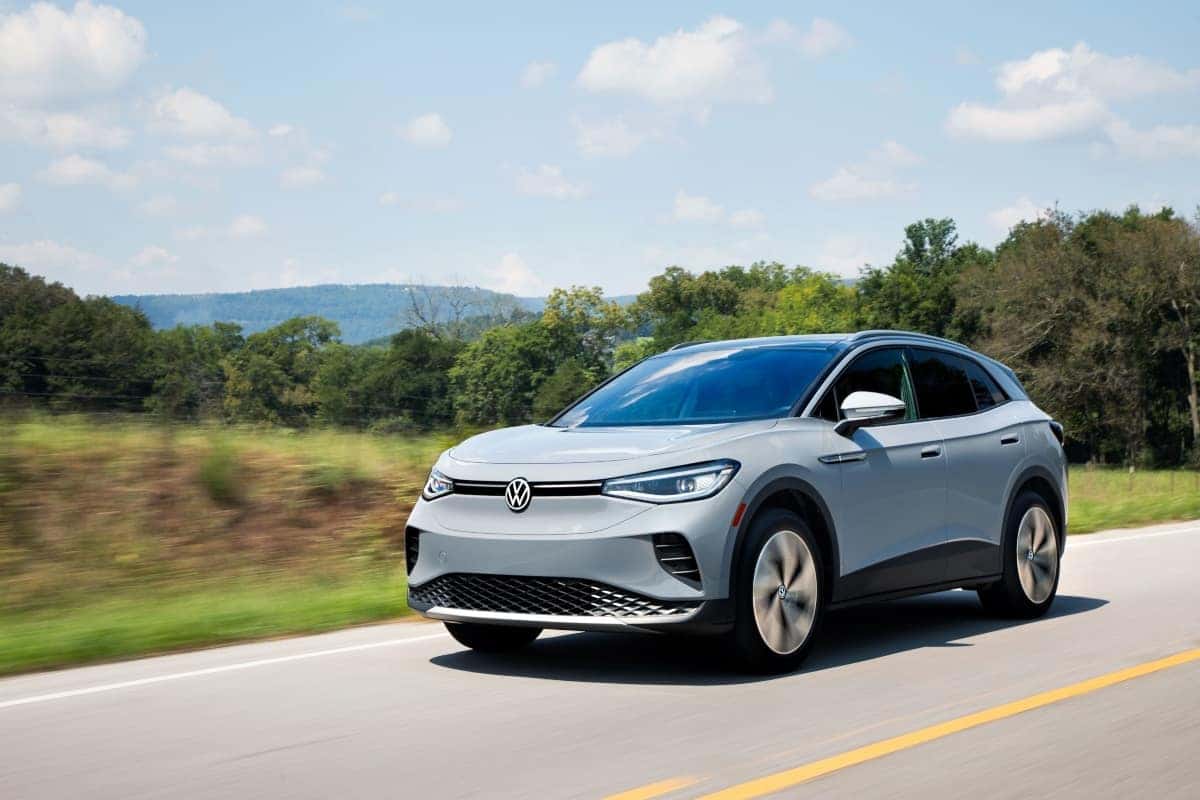 The global microchip shortage has wreaked havoc on the automotive industry since the pandemic struck in early 2020. Production plans, along with tentative automotive shoppers' plans, have been put on hold as brands and consumers collectively navigate this new landscape. Wait times for vehicle orders have fluctuated throughout the year (2021), and while Volkswagen has found itself hit by the shortage on numerous occasions, all things seem to be looking up for the famed German automaker. 
Looking to avoid further production delays, and even further delivery date delays, Volkswagen recently had an update for its enthusiasts. While many reservation holders – those who purchased the brand's all-new and all-electric ID.4 SUV – are still waiting for their vehicle to arrive, it shouldn't be much longer if Volkswagen gets its way. 
According to Cars.com, a Volkswagen spokesperson stated that reservation holders who already paid a deposit on a 2021 ID.4 model but have yet to receive the vehicle, will instead be eligible to receive a 2022 model at a 2021 MSRP. Sometimes the old adage is true, good things do come to those who wait. Volkswagen made various improvements to the 2022 ID.4, including improved range and additional standard equipment that would be revealed at a later date, said the spokesperson. 
When can prospective buyers hope to get behind the wheel of an all-new ID.4 that they previously ordered? Deliveries aren't expected until the end of February or the beginning of March. However, the big news hidden under all this delivery talk is the fact that Volkswagen launched three new partnerships related to electric batteries that are bound to help the automaker boom its EV production. Shocked by the disruption of the pandemic, many automakers are returning to in-house manufacturing of important components, which in this day and age mean batteries and microchips. 
Some of the automaker's new partnerships include a binding contract for carbon neutral lithium sourcing in the volcanic region of Germany, and a commitment to build six battery gigafactories by the end of the decade throughout Europe. Production capacity is estimated to be somewhere around 240 gigawatt-hours overall. 
Build and reserve your very own Volkswagen ID.4 at Sunrise Volkswagen of Fort Pierce today! Follow Volkswagen of Fort Pierce on social media to stay up to date with the latest VW news and offers.
Photo Source/Copyright: Volkswagen