Is Volkswagen Planning to Add an EV Option for the Tiguan?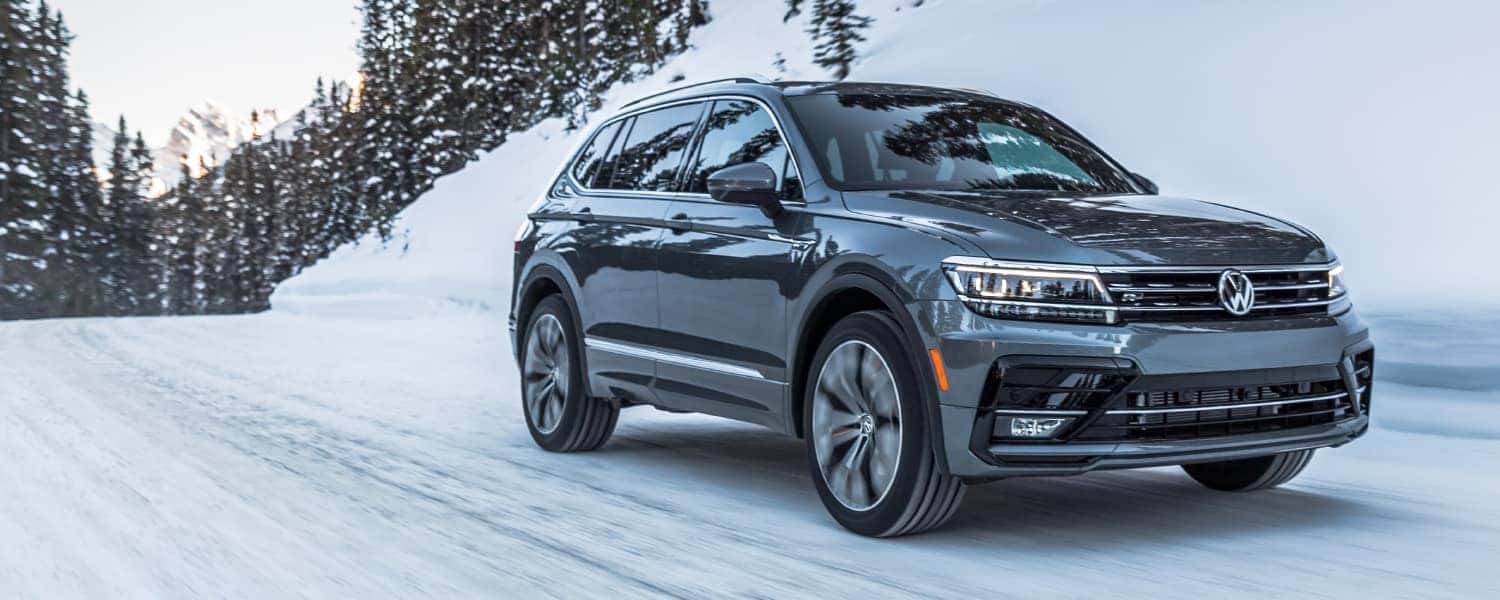 Photo Source: Volkswagen
Volkswagen's ID lineup of electric vehicles has been garnering a lot of attention, rightfully so, but the German automaker also plans to electrify some of its current models in order to reach its goals of electrification. Volkswagen has been working diligently on the next-generation Tiguan, and it looks like an all-electric version of this beautiful compact SUV could potentially be in the cards for enthusiasts. 
What We Know So Far
Recent spy photographs have captured one of the prototypes of the next-generation Tiguan during its testing. The vehicle that was spotted has a few details that a reminiscent of what most people have come to expect to see in electric cars these days. This test vehicle did not seem to have any tailpipes and a front grille that closed off most of the air intakes a normal gas-powered vehicle would have. This is leading us to believe that Volkswagen is using this vehicle as a guinea pig to test out an electric powertrain. It can be expected that the next-gen Tiguan will come available with one's choice of a hybrid, an all-electric, or a plug-in hybrid powertrain. 
From the looks of this spotted prototype, it seems that the German automaker is in the very beginning stages of working on the upcoming next-generation Tiguan. It can be estimated that the compact SUV may arrive as a 2025 model, which gives the company enough time to work out any kinks in the powertrains and even come up with a new design. We can also expect Volkswagen to continue to offer the Tiguan in two lengths, however, it might still be the case that the long-wheelbase trim will be the only one offered within the United States. 
This is not the first time that anyone has been able to catch a glimpse of Volkswagen testing an electric powertrain on a Tiguan. Earlier this year, in April, Volkswagen was spotted testing a white Tiguan with black bumpers and side skirts that appeared to be tacked onto the vehicle. All the extra girth, along with the covered-up body panels, seem to point towards an even bigger possibility for an all-electric powertrain. With the recent spotting of the more polished SUV, enthusiasts can definitely expect to see more prototypes in the near future as the Tiguan's release date quickly approaches. 
Gear Up With Us
Are you excited about the future of new cars and even more about the future of EVs? We are too, here at Sunrise Volkswagen where the selection is always wide and the excitement to help our customers is never-ending! Whether you're looking to take a peek at our new vehicle inventory, or our quality pre-owned vehicles are more your speed; we've got you covered! In need of a refresh on your vehicle to bring it back to life? Our amazing service team can handle that with ease, by scheduling an online service appointment with our service center! Sit back and relax as our team of professional techs take care of your vehicle.
Whether it's financial help, general questions, any vehicle needs, or suggestions on easier payments for your vehicle; we're always here to help at any moment! Stop by today and see what we can do for you right now!