Introducing the 2023 Volkswagen ID.4 Chattanooga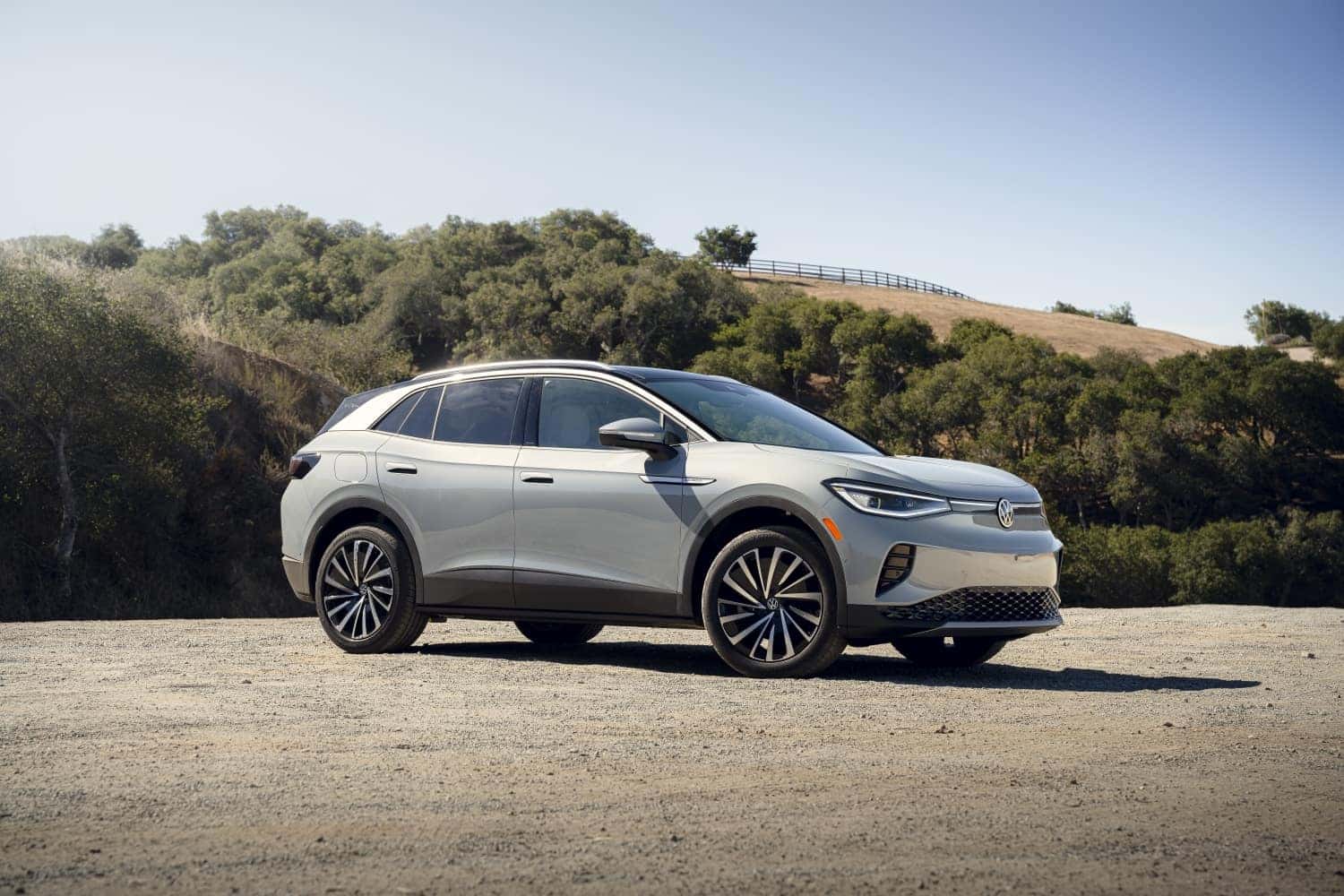 The German automaker has made an assembly home statewide, and let's just say we love what they've done with the place. Better yet, we love what's come out. The manufacturing facility in Chattanooga, Tennessee, let electrek borrow the 2023 VW ID.4 Pro S trim, and it's a sight to behold. Here's how the American-assembled SUV compares to its German-made twin. 
Regarding imagination, nothing changed for ID.4. The Volkswagen SUV remains a comfortable and easy-to-handle driving experience for all those enthusiasts familiar with the 'Das Auto' experience. The all-electric SUV captures that gas-engine feel we know and love while embodying Volkswagen's revolutionary add-ons. Moreover, the ID.4 maintains a $7,500 US Federal tax credit. 
Other refinements to look forward to from the 2023 model include the new standard 12-inch infotainment screen, intelligent park assist, USB-C charging, a new interior design, exterior modifications, and new optional wheel designs. Most importantly, Plug and Charge charging are now available through Electrify America stations. 
Inside the Volkswagen ID.4
Inside the VW ID.4, a polished interior with stitched leather seats and door paneling awaits. In addition to the leather-stitched door panels, there are high-quality monitors for the infotainment screen and the digital gauge cluster. Although the ID.4 is a new electric vehicle, Volkswagen enthusiasts have the upper hand with a familiar cockpit, air vents that move manually, steering wheel buttons, and Apple CarPlay and Android Auto. Furthermore, regarding capacity, the ID.4 seats five comfortably, with room to gloat in the storage department. 
The Volkswagen ID.4's Exterior 
The ID.4's exterior remains relatively unchanged compared to the 2021 model. However, some may argue that the 2023 model inherited some much-needed refinements essential for functionality and aesthetic appeal. For instance, the VW ID.4 logo illuminates on the front and back of the SUV. Furthermore, there's a new area view for more straightforward parking, and the latest park assists with Memory park functionality. 
Let's Talk Numbers 
The German engineers have a new locally sourced 62 kWh battery that's entry-level ID.4 that will serve as the most economical-friendly model. The base model of the VW ID.4 will start at $37,495 (excluding taxes and fees). Additionally, the base model ID.4 will stretch as far as 209 miles of range with the assistance of 201 horsepower. Then there's the VW ID.4 Pro, standardly equipped with RWD and an 82 kWh battery, forging 275 miles and 201 horsepower. The ID.4 Pro starts at $42,495*. Last but not least, the ID.4 Pro with AWD, yielding 295 horsepower and 255 miles of range for $46,295*. 
Come Test Drive Your Future Volkswagen ID.4 at Sunrise Volkswagen
A beautifully designed Volkswagen ID.4 is waiting for you here at Sunrise Volkswagen. It doesn't matter if you're in the market for that new leather smell or that squeaky-clean certified pre-owned. Sunrise Volkswagen provides that hometown customer service you're sure to love. Volkswagen is famous for its German high-tech engineering and its affordable prices. So if you're facing some financial hardships, please feel free to take advantage of our finance center. However, if you aren't ready to transition into a pristine vehicle, our service department will have your car running like new at an unbeatable price. So make your way over to Sunrise Volkswagen; our staff is committed to your satisfaction.
We look forward to serving you!
Photo Source/Copyright: Volkswagen Media