Five Reasons to Buy a 2021 Volkswagen Atlas SUV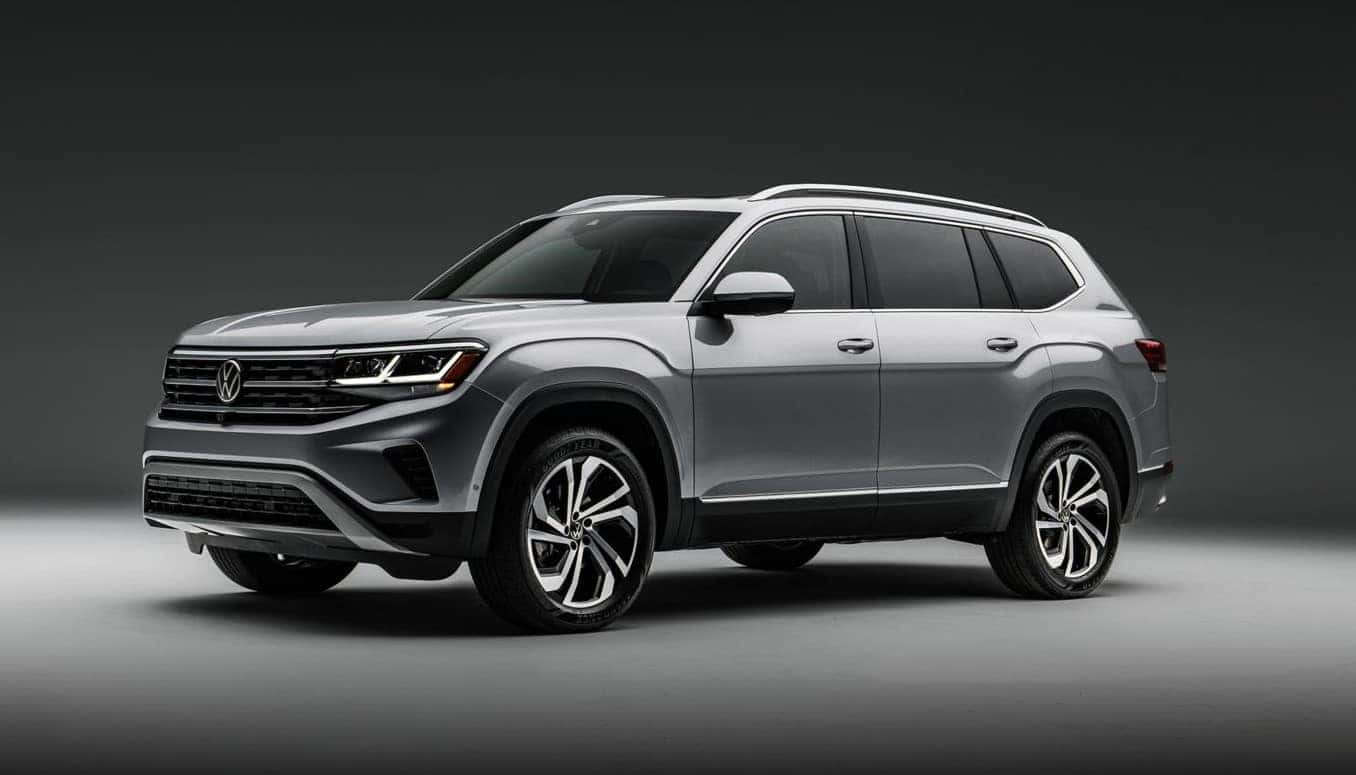 The 2021 Atlas is one of the best-selling SUVs in Volkswagen's lineup for the U.S. market, and it has several features that give it a "must buy" factor. After being introduced in 2018, the Atlas has undergone various updates regarding its interior technology and exterior styling, and for 2021, consumers can buy a refreshed model. A subtle update is necessary to keep the Atlas competitive against other contenders in the mid-size SUV category. Volkswagen is pouring every ounce of innovation and creative flair into the vehicle to make it a worthwhile purchase and lease option. This article serves as a guide for consumers interested in driving home a brand new 2021 Volkswagen Atlas SUV.
Updated Exterior Styling
It's not a complete redesign, but the new Atlas is more than likely to appeal to new car buyers looking for a new SUV that carries over some design cues from its more luxurious Audi brand. Starting at the front, the Atlas gains LED inserts in the headlamps and a new sculpted front fascia that blends well with the front grille. Not that many changes are incorporated on the rear end, but the taillights feature a shorter design.
Competitive Price Point
One of the reasons this German SUV is an attractive option for purchase is its entry-level price point that starts at $31,555 (plus destination fee). This price point puts the Atlas below the Chevy Tahoe and the Mazda CX-9, making it the more affordable option compared to other SUVs in the same class. As a family SUV, the 2021 Volkswagen Atlas has an admirable cabin that features a combination of simplicity and practicality. Wooden trims are seen on the door panels and the dash of the front passenger seat.
Plenty of Cargo Room
Since it's a vehicle designed for the active family, it has a generous amount of cargo space that comes in handy for carrying lots of groceries, multiple bags of luggage, and other supplies. Specifically, 55.5 cubic ft of space is helpful and increases to 98.6 cubic ft of space when the seats are folded down. As a bonus, third-row seats are available that enable the Atlas to carry a maximum of seven passengers.
Standard Safety Features
Even in its base configuration, the Atlas comes with all the necessary safety features to keep families safe while traveling out on the road. Its safety suite consists of an automatic braking system, rear-cross traffic alert, a collision warning system, tire pressure monitoring, and an HD rearview camera. But Volkswagen didn't stop there. A reinforced safety cage is incorporated into the vehicle's frame, increasing its ability to absorb and redirect impact energy away from the driver and passengers. Multiple concealed airbags deploy to cover the windows offering optimal cushioning support completely. According to National Highway Traffic Safety data, the 2021 Atlas earns a perfect crash rating score of 5.
Infotainment System
The base S trim comes with a 6.5-inch touchscreen equipped with Apple Carplay and Android Auto for media connectivity. A Wifi hotspot is standard and is accompanied by a six-speaker sound system. However, on the premium trims, a 12-speaker sound system is available and a larger 8.5-inch touchscreen display. Want to drive home a brand new 2021 Volkswagen Atlas? If so, give us a call at Sunrise Volkswagen of Fort Pierce and let us assist you in finding the perfect SUV for you and your family. We can arrange the ideal payment options to suit your budget. We aim to provide you with a hassle-free shopping experience. You can also send us a message online by filling out our contact form, and we'll respond to your inquiry. We are also offering unbeatable prices on our sedan inventory on the most popular models.
Image Source: Volkswagen