Autonomous Volkswagen ID.Buzz Undergoes Testing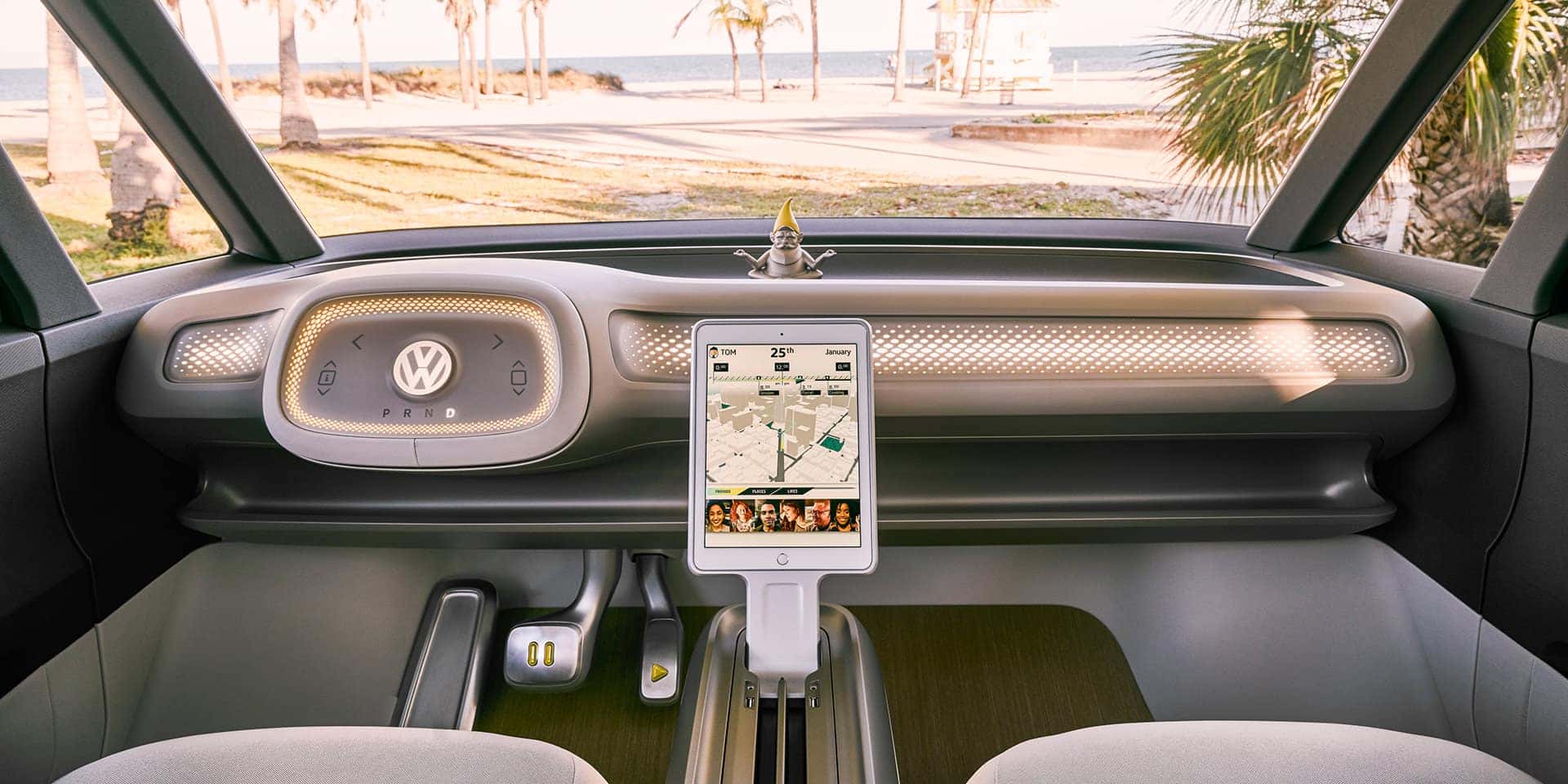 Volkswagen recently engineered an all-electric prototype vehicle called the ID.Buzz that was inspired by the iconic Volkswagen microbus of the 1950s. The ID.Buzz is expected to enter trials for its autonomous driving technology in summer 2021 to prove that its tech is road-worthy and able to operate safely on its own. Volkswagen believes the technology will rival, if not be better than the systems that are in Tesla vehicles. With multiple external sensors, the ID.Buzz will be commencing its test trials in the city of Hamburg, Germany. Other drivers on the road driving regular vehicles may expect to see a driverless ghost-like minibus on the streets but they should not be afraid, as Volkswagen claims it will be a closely monitored test.
Level IV Autonomous Driving
According to Volkswagen's software division director, Christian Senger, the company's goal with the self-driving ID.Buzz is to encourage the commercial deployment of autonomous transportation and delivery services starting in 2025. Volkswagen believes that commercial and passenger vans are logical places to start investing the autonomous technology in as it will make life much faster and convenient for consumers and businesses. This means buyers of the ID.Buzz will benefit from level IV autonomous driving where although a human driver is still able to request control, the driver would be able to sleep temporarily while the vehicle drives itself.       
Volkswagen is just one level away from Level V technology which refers to vehicles that can drive themselves in all driving environments at all times with no human input or oversight. While this level of technology is still not readily available, the level IV technology should fare considerably well for Volkswagen in the delivery of goods and public transportation.   
Argo Artificial Intelligence
Argo AI is a self-driving technology platform company that builds software, hardware, maps, and cloud-support infrastructure for autonomous vehicles of the future. In partnership with Argo AI, Volkswagen will use the company's Lidar technology, radar, cameras, and a sensor suite that will give life to the ID.Buzz. The microbus will "think for itself" using Argo's Lidar technology with the ability to see objects up to 1,300ft away with the ability to detect photons of light.   
A Pilot Project in the Works
Volkwagen's rideshare subsidiary known as MOIA, will also be launching a pilot project very soon using the ID.Buzz for its autonomous ride pooling service in Hamburg, Germany. By utilizing MOIA's largest ride pooling service network in Europe, Volkswagen is confident the ID.Buzz will smoothly integrate into its desired transportation roles.    
Buying a Volkswagen EV
Volkswagen stated that the ID. Buzz will first go on sale in Europe, with the microbus later being sold in the United States in 2023. If you are interested in buying a new EV, stay connected with us at Sunrise Volkswagen of Fort Pierce for the latest vehicle information. You can also fill out our contact form for any questions you may have in regard to leasing or financing a new Volkswagen vehicle. We currently have amazing deals and discounts on our SUV inventory for family-oriented consumers, as well as a diverse selection of sedans.
Image Source: Volkswagen