Additional Details About the ID. Buzz Trickled In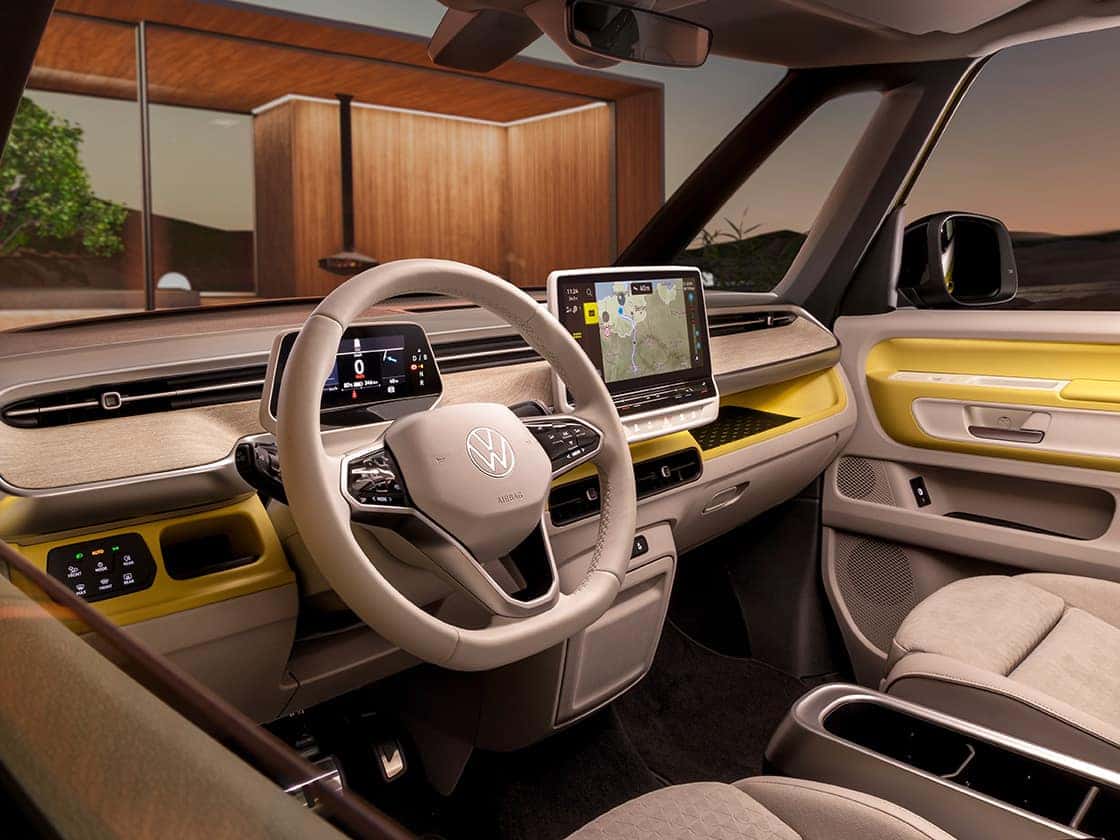 Additional details about the 2023 ID. Buzz are coming to light, with Volkswagen announcing the model will go on sale in its five-seat configuration in Europe later this year (2022). The U.S. market will welcome the electric minivan in seven-seat, longer-wheelbase formation sometime during 2024. Even though the wait continues for customers stateside, Volkswagen Group of America CEO Scott Keogh indicated that demand for the modern-day VW Microbus is "through the roof."
Knowing that, it makes sense for Volkswagen to have the high sales goal it does for the upcoming ID. Buzz. During the latest VW Passenger Cars brand's fiscal and product outlook for 2022 and beyond, the automaker divulged that internal research shows the ID. Buzz has everything it takes to become a best-seller. It was described as the "most emotional" member of the ID. family – we can chalk that up to the nostalgic revival that's taken over our culture.
In an interview with Automotive News, Scott Keogh revealed that sales figures in the United States would likely fall somewhere around the 100,000 units annually, indicating there's a high demand for the buzzy minivan. Volkswagen's global sales target for the ID. Buzz is 120,000 units, making it clear the U.S. market will be the most dominant for the model.
In Europe, advance orders for the ID. Buzz begin this May (2022), with deliveries poised to begin in September (2022). Volkswagen will sell the EV as both a passenger and cargo van for the region, complete with short- and long-wheelbase options, while the U.S. will be strictly limited to the long-wheelbase passenger configuration instead. When it launches in Europe, the ID. Buzz will be powered by a 77-kWh battery that in turn powers a 150-kWh (201-horsepower) rear-mounted electric motor. Down the line the German automaker will also offer various powertrains, including dual-motor AWD configurations that'll surely have even larger batteries.
Both the ID. Buzz and ID. Buzz Cargo will be based on Volkswagen's Group MEB platform and are planned for assembly at the manufacturer's plant in Hanover, Germany. Volkswagen also confirmed its plans for an ID. Buzz camper van rumored to be the ID. California, while Level 4 autonomous driving is expected on vans destined for car-pooling and delivery services by 2025. Watch out world, there's a hippie van coming to work near you!
Stay tuned on Sunrise Volkswagen social media to be the first to know when Volkswagen announces its US plans for the all-new ID Buzz. In the meantime, explore the brand's futuristic output behind the wheel of the ID 4 here at Sunrise Volkswagen. Browse out the latest Volkswagen inventory and schedule your test drive today!
Photo Source/Copyright: Volkswagen