About the NEW Volkswagen Teramont X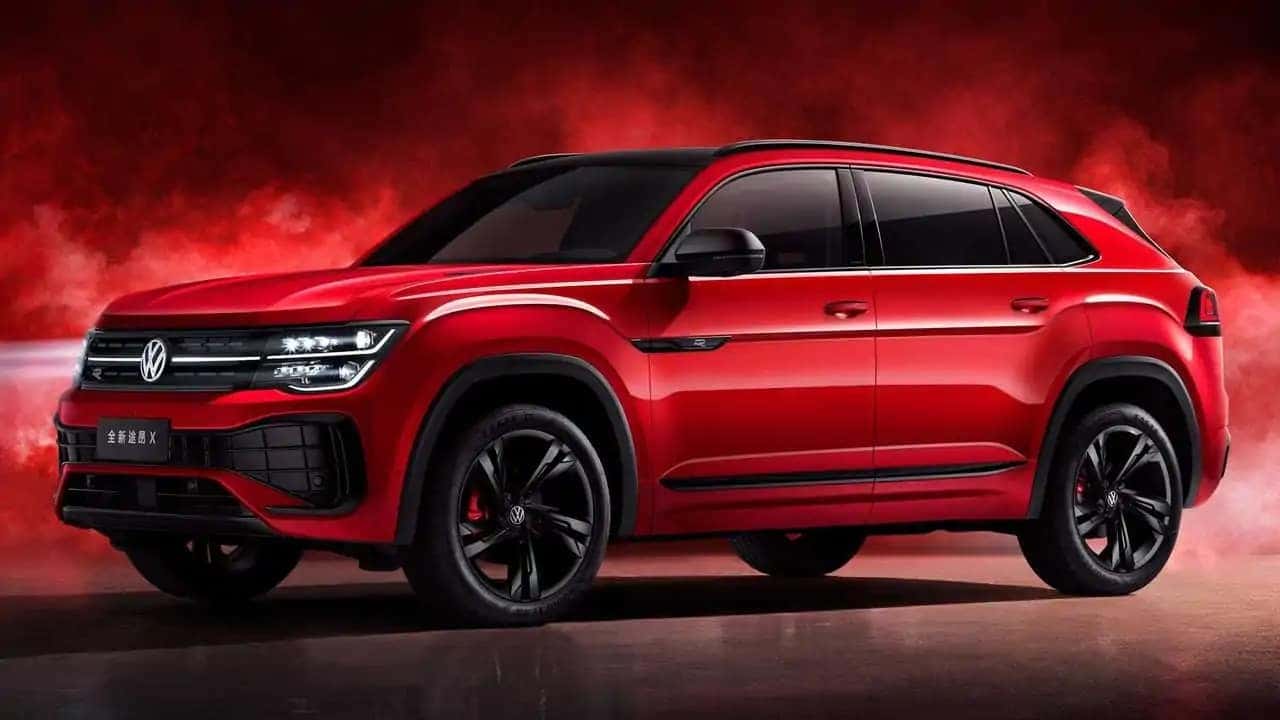 Photo Source:  Volkswagen
The new Volkswagen Teramont X could have hints of what the future Atlas Cross Sport will look like! The crossover so far has received a new grille, restyled headlights, and glowing badges. As Volkswagen has finalized its updates on the Teramont X crossover in China, it could very well signify that the big boosts in the design it received with refreshed fascias that Volkswagen has paired with new innovative technology and features can make it to the Atlas Cross Sport here in the United States. 
Changes Coming to the Teramont X
The Volkswagen Teramont X has received a new gloss-black grille along with refreshed headlights above a completely revamped lower intake opening. The grille now features an all-new ambient light bar that spans across the entirety of it and connects with the refreshed LED matrix headlights. A glowing Volkswagen logo has been added to the vehicle as well, and will be using high-gloss black trim on the windows, roof, and doors! This beauty will sport gloss-black wheels and red brake calipers, making it even more stunning to look at! 
Another refresh being added to the Teramont X is given to the rear, as it will receive a new black trim surrounding the redesigned taillights. A black spoiler has been integrated along with a black trim insert on the rear bumper! The new Volkswagen badge glows red and fully compliments its matching front grille logo while adding some spice to the rear. As of right now, Volkswagen hasn't mentioned any changes to the powertrain, however, it is possible that this means that the crossover's current engine lineup will continue to power this vehicle. 
Could the Teramont X be the Foundation for the Atlas Cross Sport?
The Teramont X crossover's refreshed design boasts a more sporty attitude and it could be the foundation for the Atlas Cross Sport that will debut in the United States. The current crossover uses the 2.0-liter turbo four-cylinder and 3.6-liter V6 engines that power its cousin vehicle, the regular Atlas. The 2.0-liter provides 235 horsepower along with 258 lb.ft of torque, and the V6 provides 276 horsepower along with 266 lb.ft of torque. Both of those engines are mated with an eight-speed automatic that powers the front wheels, and all-wheel drive is another option for buyers as well. If and when a refreshed/revamped Atlass Cross Sport does come about, it would be interesting to see if any changes would be made to the engines as well and if an electric version could be in the books.
Gear Up With Us
Are you excited about the future of new cars and even more about the future of EVs? We are too, here at Sunrise Volkswagen where the selection is always wide and the excitement to help our customers is never-ending! Whether you're looking to take a peek at our new vehicle inventory, or our quality pre-owned vehicles are more your speed; we've got you covered! In need of a refresh on your vehicle to bring it back to life? Our amazing service team can handle that with ease, by scheduling an online service appointment with our service center! Sit back and relax as our team of professional techs take care of your vehicle.
Whether it's financial help, general questions, any vehicle needs, or suggestions on easier payments for your vehicle; we're always here to help at any moment! Stop by today and see what we can do for you right now!