A Closer Look at the Volkswagen ID. Buzz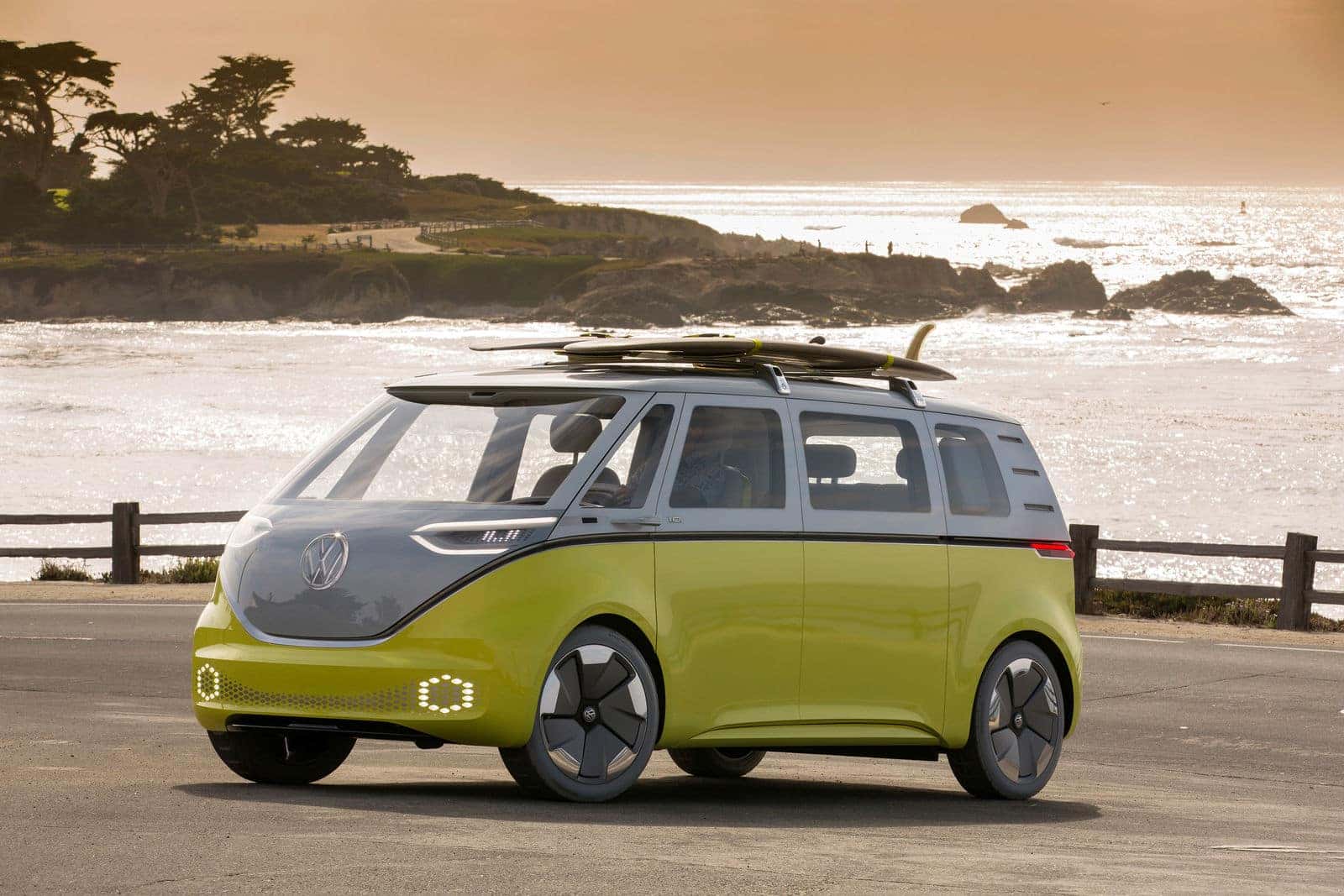 Photo Source: Volkswagen
Traditional Minivans are starting to be looked over for SUVs and now, electric vehicles; however, the all-new Volkswagen ID. Buzz is not a minivan to be looked over. With the heritage-inspired design, and an all-electric drivetrain, ID. Buzz stands out when stacked up against any minivan out on the market, making a name for itself within this class of vehicles. It's set to arrive in the United States around 2024, and customers got a chance to see the first look of the ID. Buzz during the 2022 New York International Auto Show.
A Deeper Dive into the ID. Buzz
The concept that had debuted back in 2017 is being revived within the concept for the ID. Buzz's exterior. It will feature the short front and rear overhangs, rear sliding doors, two-tone paintwork, and the iconic giant VW logo that is set between the headlights. Although the visual connection to the original T1 Microbus is uncanny, the overall look of the ID. Buzz is much more modern than it is retro. It will also come at a striking height of 76.3 inches, making it a minivan that is 8 inches taller than the Honda Odyssey minivan and a half-inch than the Chevrolet Tahoe, a full-size SUV. 
While most minivans offer the same kind of view of the dash and steering wheel, the ID. Buzz will offer drivers a much different view. Drivers can step up into the vehicle rather than sliding in sideways the way traditional minivans allow. With its taller seating position, it provides a delivery-van-like view from the windshield. This provides more space for viewing the road when driving, and is much clearer! A digital instrument panel will appear on the steering wheel and the ID. Buzz will have a center touch screen as well! 
The Interior
The New York Auto Show showcased the ID. Buzz as a 5-seat vehicle, including a second-row bench seat, but the U.S is said to receive a three-row version that will seat up to 7. The vehicle will offer ample storage space, especially with the tall roofline! The cargo area as of now measures 39.6 cubic feet in the current version, but enthusiasts can expect more space in the U.S version. The ID. Buzz isn't your average van, it has every bit of nostalgia and a modern electric drivetrain. It's a van that will appeal to consumers far and wide looking for something unique and nostalgic. 
Hop Into Your Next Ride.
Are you excited about the future of new cars and even more about the future of EVs? We are too, here at Sunrise Volkswagen where the selection is always wide and the excitement to help our customers is never-ending! Whether you're looking to take a peek at our new vehicle inventory, or our quality pre-owned vehicles are more your speed; we've got you covered! In need of a refresh on your vehicle to bring it back to life? Our amazing service team can handle that with ease, by scheduling an online service appointment with our service center! Sit back and relax as our team of professional techs take care of your vehicle.
Whether it's financial help, general questions, any vehicle needs, or suggestions on easier payments for your vehicle; we're always here to help at any moment! Stop by today and see what we can do for you right now!