2023 Volkswagen ID.4 Highlights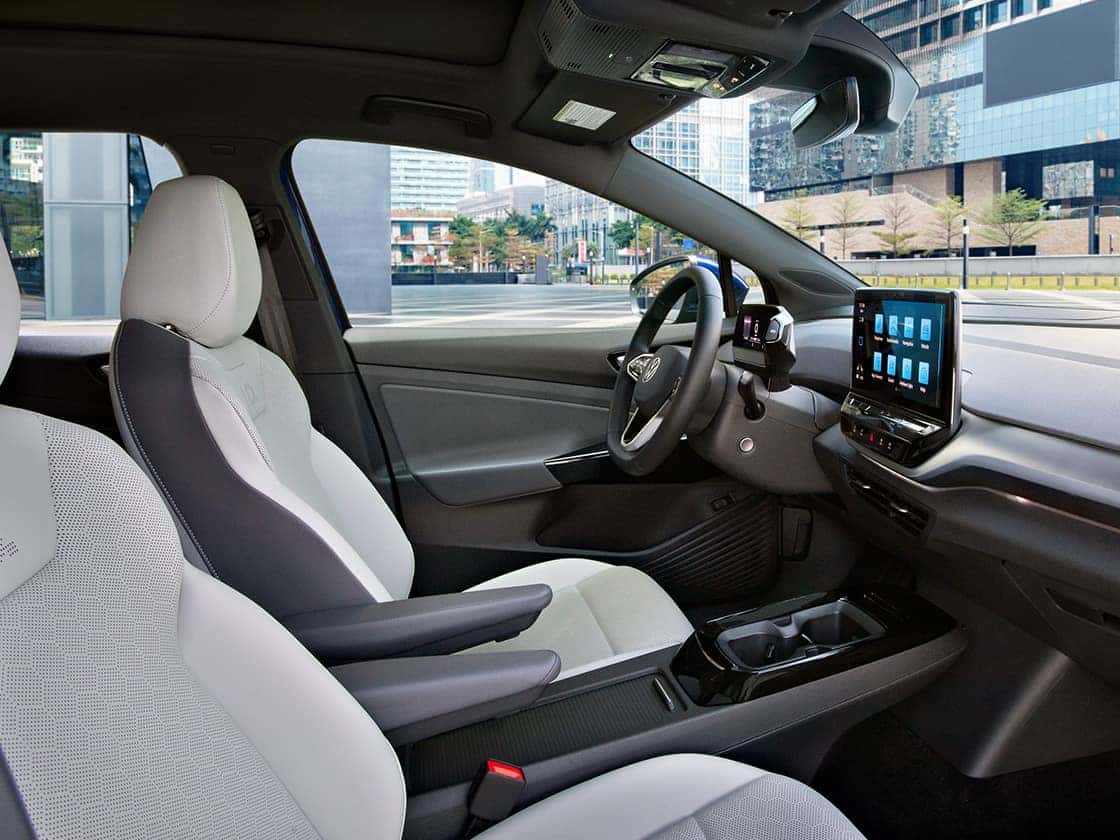 Photo Source: Volkswagen

The 2023 Volkswagen ID.4 has made its big debut and has showcased all it has to offer buyers within such a competitive market. It's much bigger than many of its EV rivals and is comparably sized to hybrid compact SUVs, making it one of the most family-friendly vehicles with an affordable price tag. The 2023 ID.4 has a starting price of less than $40,000 with a brand-new standard battery and costs about $45,000 for the bigger battery that offers 275 miles of range. With the 2023 ID.4 on its way to the markets, there are a few critical updates to look at with the vehicle and a review of what it will offer buyers in such a competitive market. 
Some of the important updates that are coming to the Volkswagen ID.4 include:
A new base trim with a lower range (208 miles) and a lower price tag is attached to it, $38,790 (Plus Destination Fee).

Standard Plug&Charge capability has been added, allowing drivers to plug their vehicle into any Electrify America station without worrying about using the app or a credit card. 

Subtle but beautiful tweaks have been made to the ID.4, like adding gloss black accents up front, a new wheel design, an illuminated rear badge on the S trims, and upgraded interior materials complete with much more vibrant color schemes.

Lastly, the ID.4 is now officially built in Chattanooga, Tennessee.
Interior
When it comes to the interior of the '23 ID.4, some significant changes are coming to the interior that are a huge WOW factor for the vehicle. These changes include:
Every ID.4 has a new, standard 12-inch touchscreen.

The minivan-style seat-mounted armrests have been replaced by a traditional padded center console bin lid/armrest.

Materials have been improved with the addition of a new "mélange and leatherette" that will replace the base cloth upholstery and will be available in either a Stone theme (black and gray accents) or a Nutmeg theme (brown color scheme). 

The upgraded S trims will still offer full leatherette upholstery but will now come in a Galaxy theme (black and gray elements) or a new Cosmic theme (gray, white, and blue elements).
Battery and Performance
For the 2023 model year, the '23 ID.4 will be available to be paired with a choice of batteries and either rear- or all-wheel drive. The new standard powertrain for the ID.4 gets a 62-kilowatt-hour battery that helps it achieve a VW-estimated 208-mile range. The single-rear motor produces 201 horsepower. The other battery options will include:
The ID.4 trims get an 82-kWh battery with an EPA-estimated 275 miles range for the base Pro and 262 miles for the Pro S.

ID.4 Pro AWD trims receive an additional motor to the front axle for through-the-road all-wheel drive with a total output of 295 horsepower. It will have a 255-mile range on the base AWD Pro and 245 miles for the AWD Pro S.
Driving the ID.4 will show buyers just how smooth and efficient handling a fantastic EV can be. It offers a more firm, controlled driving experience with immediate and efficient responses. Buyers can also look forward to the standard three years of free charging at Electrify America stations.
Pricing
The '23 ID.4 is available in seven trim levels: the ID.4 Standard, the ID.4 Pro, the ID.4 S, the ID.4 Pro S, the ID.4 AWD Pro S, the ID.4 Pro S Plus, and the ID.4 AWD Pro S Plus. Pricing for each vehicle is as follows:
Standard: $37,495 (Plus Destination Fee)

Pro: $42.495 (Plus Destination Fee) 

S: $42,495

Pro S: $47,495 (Plus Destination Fee)

AWD Pro S: $51,295 (Plus Destination Fee)

Pro S Plus: $50,195 (Plus Destination Fee)

AWD Pro S Plus: $53,995 (Plus Destination Fee)
Are you excited about the future of new cars and even more about the future of EVs? We are, too, here at Sunrise Volkswagen, where the selection is always wide, and the excitement to help our customers is never-ending! Whether you're looking to take a peek at our new vehicle inventory or our quality pre-owned vehicles are more your speed, we've got you covered! In need of a refresh on your vehicle to bring it back to life? Our amazing service team can easily handle that by scheduling an online service appointment with our service center! Sit back and relax as our team of professional techs take care of your vehicle.
Whether it's financial help, general questions, any vehicle needs, or suggestions on easier payments for your vehicle, we're always here to help at any moment! Stop by today and see what we can do for you right now!