2021 Volkswagen ID.4 Pro electric SUV has a 260-mile range, EPA confirms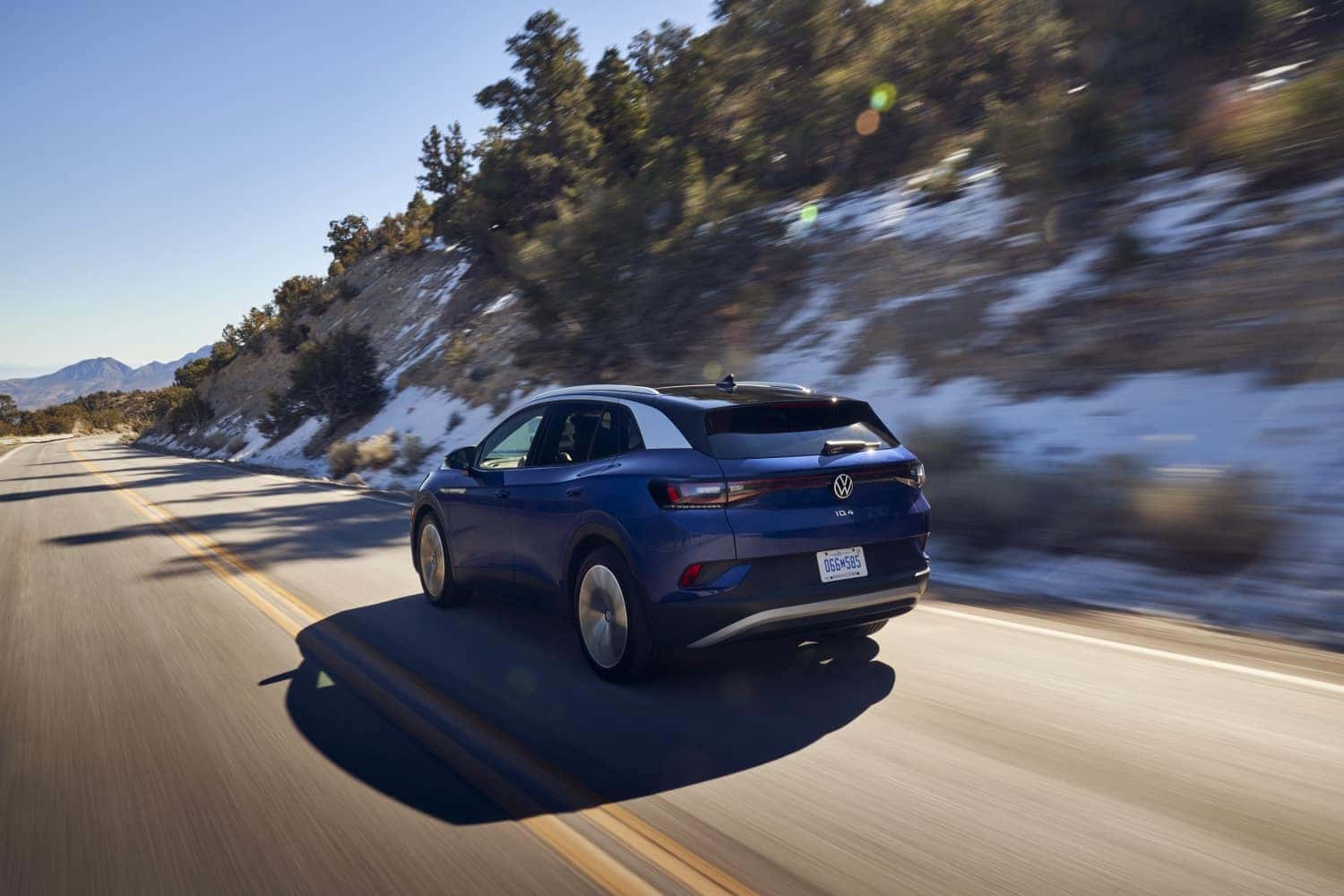 Good news about the upcoming Volkswagen ID.4 lineup continues to materialize as the second round of fuel economy figures for the 2021 ID.4 Pro are now available. The ID.4 Pro with rear-wheel-drive has an official EPA-estimated range of 260 miles on a full charge. Prior to this, the Pro S and 1st Edition trims (also with rear-wheel-drive) received an EPA range estimate of 250 miles on a full charge. 
The first ID.4 vehicles to be available come with an 82kWh battery and a rear-mounted AC permanent-magnet synchronous motor. Performance figures for the newly-minted electric SUV are the following: 201 horsepower and 228 lb-ft of torque. When using a public DC fast-charging station with at least 125 kW charging, the ID.4 reaches an 80 percent charge in about 38 minutes. 
Perks of owning the all-new Volkswagen ID.4 include three years of unlimited charging at Electrify America DC Fast Chargers at no additional charge to the owner. Electrify America is currently the nation's largest open DC fast-charging network, with more than 560 charging stations and a whopping total of more than 2,400 individual DC fast chargers. Electrify America also stands out thanks to its two cross-country routes to take electric vehicle (EV) drivers from Jacksonville to San Diego, and from Washington D.C. to Los Angeles.
The 2021 ID.4 is available now, with the 2021 rear-wheel-drive ID.4 Pro starting at $39,995 (plus destination fee), before a potential federal tax credit of up to $7,500. The subsequent Pro S trim starts at $44,495 (plus destination fee), while the limited-run ID.4 first-edition — which sold out the day the vehicle launched — had a starting MSRP of $43,995 (plus destination fee). 
Things to keep in mind
The federal credit mentioned above is referenced for informational purposes only. As of this writing, the ID.4 has yet to be certified as credit-eligible by the IRS, although automotive experts likely deem it a given. Any available federal credits are applicable only for the original purchase of a qualifying vehicle, and flatly unavailable on lease transactions. Tax credits are often seen as a bonus point for investing in electric vehicles, but they are not within any automakers' control and are subject to change without notice.
Charging Tips
Just as sensitive as traditional combustion engines, electric vehicles have their own best practices to follow when it comes to taking care of all things mechanical. Volkswagen advises against frequent and consecutive charging, for example, because this action can permanently decrease battery capacity — an issue unlikely to be covered by any manufacturer's warranty. Ideally, and for the sake of the long term health of the battery, it is best to never charge the battery all the way to 100 percent and to never run it down to under 10 percent. By staying in the 80 percent to 20 percent range, buyers can get the most out of their battery. Longer trips may merit a full charge, but everyday activities should get more than enough range from an 80 percent charge. And speaking of long trips, the ability to drive long distances — especially cross-country — varies and depends on many factors, including driving and charging habits, temperature, topography, battery age, vehicle condition, accessory use, payload, cargo volume, occupant count and more. 
Build and reserve your very own Volkswagen ID.4 at Sunrise Volkswagen of Fort Pierce today! Follow Volkswagen of Fort Pierce on social media to stay up to date with the latest VW news and offers.
Photo Source/Copyright: Volkswagen