2021 Volkswagen ID.4 Makes It Onto Ward's 10 Best User Experience List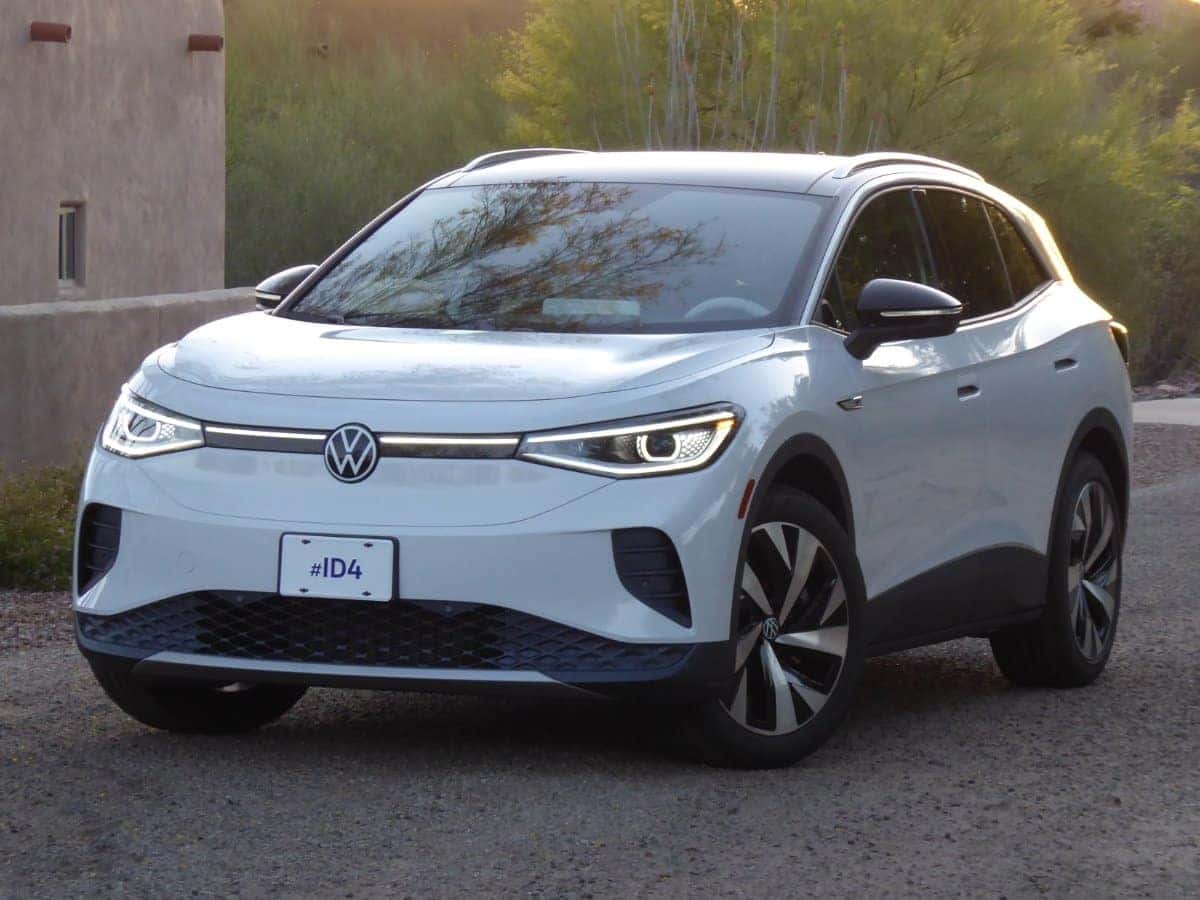 Volkswagen's 2021 ID.4 was recently recognized by WardsAuto.com for one of the best user experiences inside a vehicle. Being a top ten contender is an admirable achievement for Volkswagen. According to the organization, the vehicle design teams will receive their trophies on November 17 at the Suburban Collection Showplace in Novi, Michigan, during Automotive TechWeek. The ID.4 is Volkswagen's first all-electric SUV designed for a one-of-a-kind driver's experience that will impress new buyers. 
Defining the User Experience
Concerning vehicles, the user experience consists of how the drivers and passengers interact with the car, including various critical elements such as voice controls, touchscreen, connectivity, infotainment, control layout, and driver-assist technologies. According to Volkswagen's Director of e-Mobility for North America, Dustin Krause, "user experience" is crucial to adopting electric vehicles, allowing owners to connect with their cars. WardsAuto.com's managing editor, Tom Murphy, also agrees and says that the ID.4 EV creates a sense of serenity within the cabin surrounded by a futuristic design.        
A Futuristic Interior Design
There is an exceptional amount of detail inside the cabin, and it starts with the driver's seat. The driver is greeted by a 5.3-inch fully-digital display that eliminates the old-fashioned analog gauges. In the center of the dashboard, there is a 10-inch Discover Pro Touch Infotainment Display that can be customized. The touchscreen is equipped to manage the navigation system, telematics, entertainment, driver-assist systems, vehicle settings, and much more. Drivers can upgrade to a 12-inch Discover Pro Max Infotainment Display which is only available on the Pro S trim. 
Owners can also enjoy the benefits of wireless smartphone charging and wireless "App-Connect" for their mobile devices. The interior also comes alive in the form of ambient lighting available in 10 colors but can be upgraded to 30 colors with various pre-set "mood options." Best of all, drivers can practically talk to their ID.4 with most of its functionality operated by voice control, and so there are few tactile buttons. The ID.4 can follow various instructions spoken by the driver. For example, if the driver is cold, the driver would say, "Hello ID., I'm cold," and the A/C heater will engage.
Volkswagen's Car-Net® Telematics
Volkswagen Car-Net® telematics is standard on all ID.4 trims and enables drivers to interact with their vehicle miles away from Volkswagen's mobile app. The service is offered at no additional cost for five years from the original date of purchase. Its features include remote battery stop/start charging, hands-free climate control, charging station search, and finding off-street parking availability. The Car-Net Hotspot also allows passengers to access Wi-Fi with up to four devices simultaneously, such as smartphones, tablets, laptops, and various other gaming devices.
Vehicle Pricing and Tax Credits
The ID.4 Pro starts from $39,995 (but as low as $32,495 after federal tax credit), and the ID.4 Pro S has a base price of $44,495. Get started today to reserve your 2021 Volkswagen ID.4 via a $100 fully refundable reservation deposit! Before submitting your reservation, be sure to select Sunrise Volkswagen of Fort Pierce as your home dealership for delivery. For any questions or concerns about your reservation, let us know by giving us a call or by submitting our contact form. Our professional staff is available 24/7 to help you shop easier for your next Volkswagen vehicle. (Please keep in mind that vehicle pricing is subject to change to accommodate destination fees and other optional equipment). 
Image Source: Volkswagen